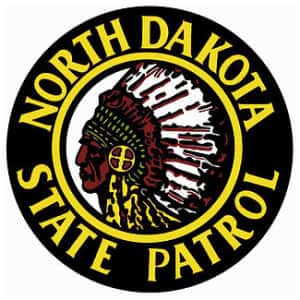 NEW ROCKFORD, N.D. (NewsDakota.com) – An 82 year-old Glenfield man was injured after his semi was struck by a BNSF Freight Train Thursday morning.
Arlo Stedman was traveling westbound on 15th Street NE from a soybean field to a rural grain elevator west of New Rockford when he failed to stop for an approaching freight train.
The grain trailer was struck by the train at the railroad crossing and the force of the collision sheared the trailer in half.
The semi and a portion of the trailer overturned onto its right side and came to rest on 15th Street NE. The other half came to rest on the north side of the railroad tracks west of the crossing.
Stedman suffered non-life threatening injuries and was transported by ambulance to CHI Saint Alexius Health Carrington. The BNSF Train crew was uninjured in the collision.
The scene was blocked for more than 3 hours due to investigation and clean-up. The train and all 83 cars were able to continue after the crash scene was cleared.
The incident remains under investigation by the North Dakota Highway Patrol. They were assisted by the Eddy County Sheriff's Office, New Rockford Fire Department, and New Rockford Ambulance Service.