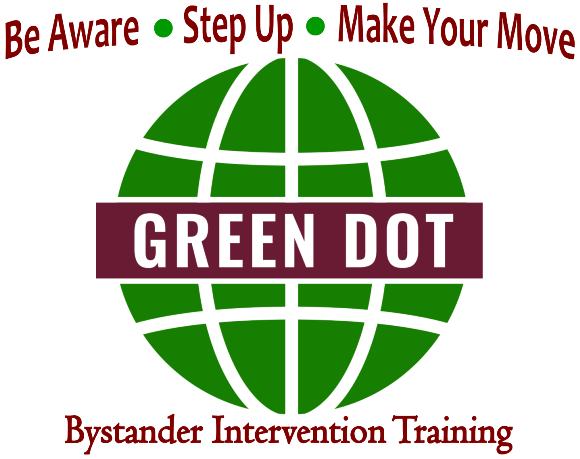 VALLEY CITY, N.D. (NewsDakota.com) – Valley City Green Dot, a violence prevention program, to host "Gobble Up the Red Dot" throughout November events at VCSU and VCHS.
Share your Green Dot moment and enter the drawing to win one of our nightly prizes ($30 gift cards to local shops) and our Grand Prize drawing at the end of November for $100 in Chamber bucks.
Sign up at any of these upcoming events in Valley City listed below.
VCSU Football game November 9th at 1pm.
VCSU Basketball November 13th 5:30pm and November 23rd at 6pm.
VCHS Theater November 22nd at 7pm.
VCHS Wrestling November 26th at 5:30pm.
Find out more about Green Dot, and sign up for the next Bystander training. The Valley City Green Dot training allows adults to walk through everyday scenarios, to gain and practice skills to address those scenarios, and to work together to end violence in our community. Find us on Facebook or Twitter at @vcgreendot, email us at VCGreenDot@gmail.com, or check out our website at www.vcgreendot.com if you would like to learn more.
To learn more about Valley City Green Dot and to find out how you can support violence prevention efforts, go to social media @VCGreenDot, online at www.vcgreendot.com, or contact coordinators, Kristin Petersen and Sharayah Robinson, at (701) 840-8547 or VCGreenDot@gmail.com.
Story submitted to NewsDakota.com