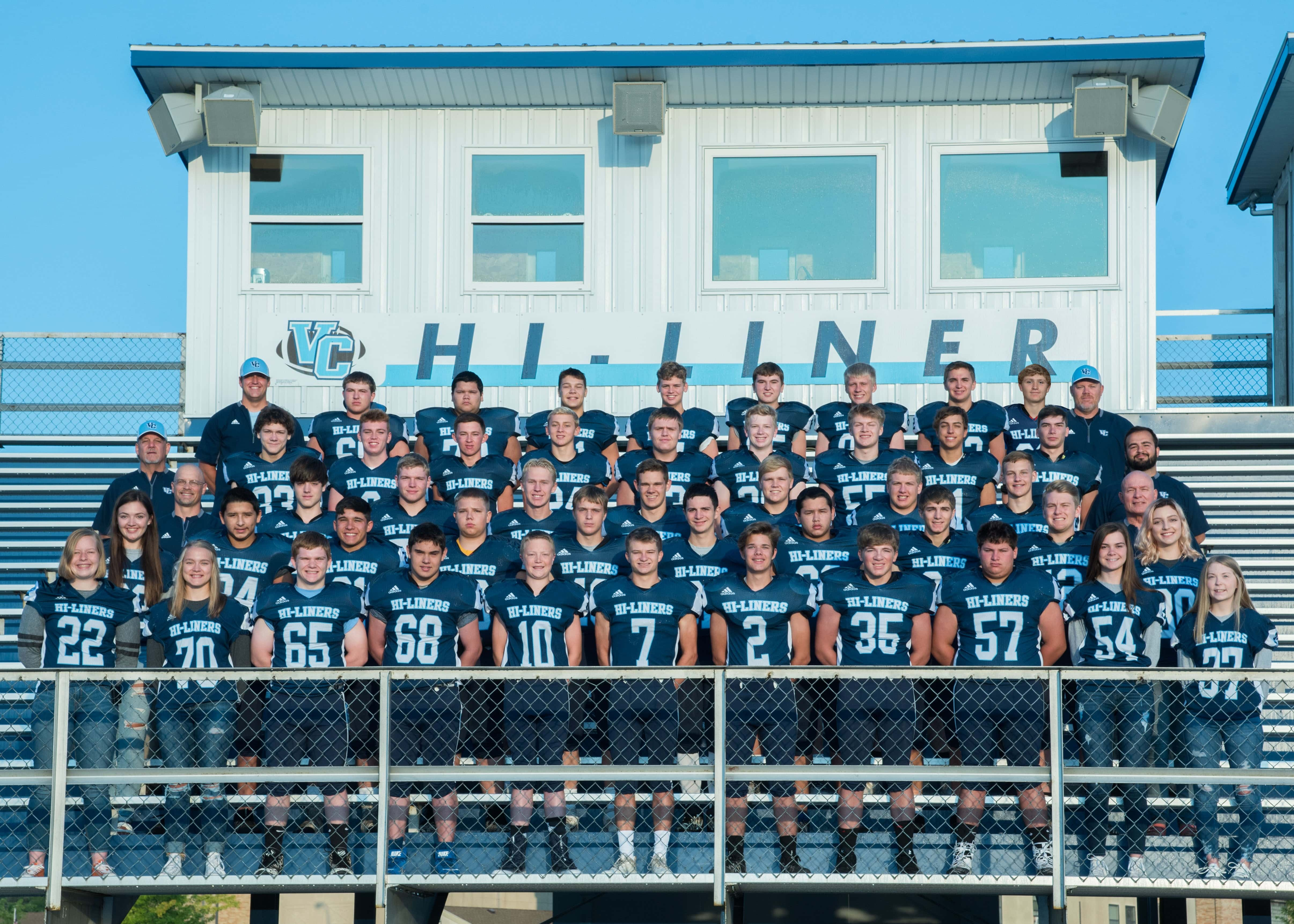 VALLEY CITY, N.D. (NewsDakota.com) – The Valley City Hi-Liners football team is one win away from playing in the Dakota Bowl, the Beulah Miners are the next hurdle.
Valley City defeated Hazen last Saturday 22-14 at Hanna Field in the first playoff game for the Hi-Liners since 2015. Using the same formula as they have all season, a stout defense, strong running game and good special teams, the Hi-Liners moved into the semifinals of the State Class AA playoffs.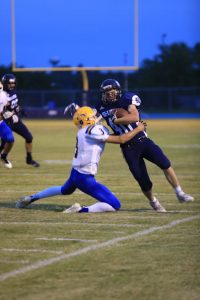 With a running game led by 1,000 yard rusher, junior Max Fehr and a defense anchored by senior linebacker Riley Gerhardt, the Hi-Liners have amassed a 7-3 record and winners of seven if the last eight games.
Saturday they head to Beulah to take on the Miners, who beat Valley City 22-8 on August 30 in game one. The Miners advanced with a 29-20 win over Devils Lake on Saturday.
Hi-Liner head Coach Scott Roehrich, who is in his 13th season as head coach, says one key for Saturday is keeping the Miners from the big play and get the defense off the field.
In the first game back in August, Beulah had three plays if 20 yards or more, including a 48 yard touchdown run by Tryston Miller. The Miners also had a 99 yard drive that took 18 plays and almost 10 minutes off the clock.
The Hi-Liners have done a good job, for the most part, taking care of the football this season. They are a -2 in the turnover ratio and Coach Roehrich says that to will be a key.
Valley City is trying to get back to the Dakota Bowl for the first time since 2008. Beulah's absence is much shorter, they were last in the Dakota Bowl in 2015 when they won the title. The only team to beat them that year…Valley City 24-21.
Gametime on Saturday is 2pm. You can hear the game on AM 1490/96.3 KOVC and newsdakota.com beginning with the pregame at 1:45.