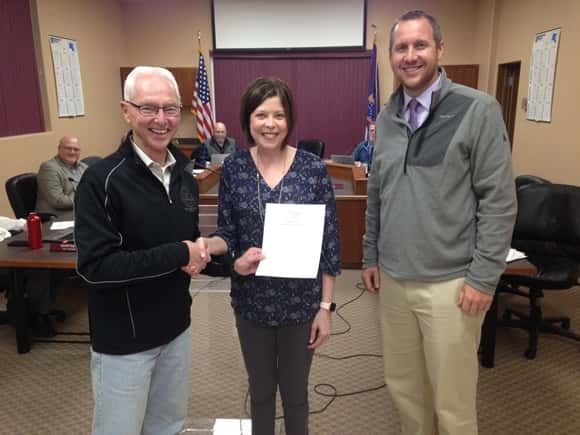 VALLEY CITY, N.D. (NewsDakota.com) – Valley City Public Schools and the Education Foundation are bringing awareness to behavioral health issues during their Access for All No-Shave November contest.
Access for All provides school based behavioral health counseling for students in grades K-12 in the district.
Event coordinator Shari Larson said interested beard growers have until November 13th to be listed in the contest. She said the program greatly benefits students in the school district. $10 to participate. Voting for the best beard will take place November 25th & 26th. The winner will be announced on Wednesday, November 27th. For more details call Shari at the Central District office at 845-0483.
The feature photo is Valley City Mayor Dave Carlsrud presenting Shari Larson and Josh Johnson with the Valley City Public School District the official No Shave November Proclamation during the November 5th city commission meeting.