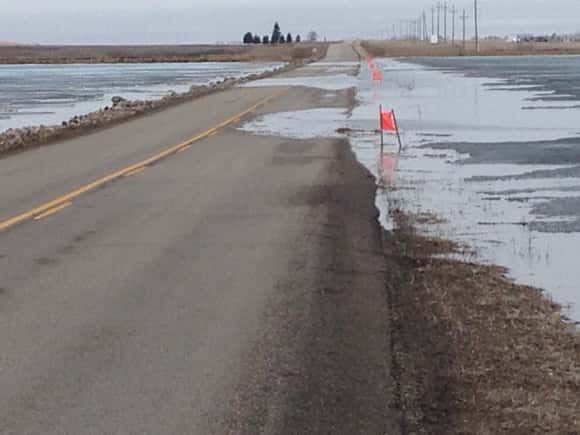 VALLEY CITY, N.D. (NewsDakota.com) – Heavy wet snow and excessive rainfall took their toll on county roads this fall throughout the region. The estimated damage to Barnes County roads and other city infrastructures was about $1.1 million.
The following is a news release by Barnes County Emergency Manager Sue Lloyd.
Damage assessments for county and township roads along with county infrastructure was completed on November 8th. All 42 townships as well as the incorporated cities throughout Barnes County were urged to inspect their respective townships and cities and submit any preliminary damage amounts which occurred as a result of the October 9th -12th snow event and subsequent flooding from this event.
Of the 42 townships in the county, 12 Townships submitted for a total of $195,561.65 only the city of Valley City submitted expenses as well as Barnes Rural Water. The city of Valley City submitted expenses of $487,801.62 and Barnes Rural Water submitted damages of $497,700.00.
Lloyd said, "The damages submitted throughout the county was not surprising, financial assistance is not a guarantee to be covered, it all depends on if a Presidential Disaster Declaration is issued."
Sue Lloyd
Barnes County
Emergency Manager