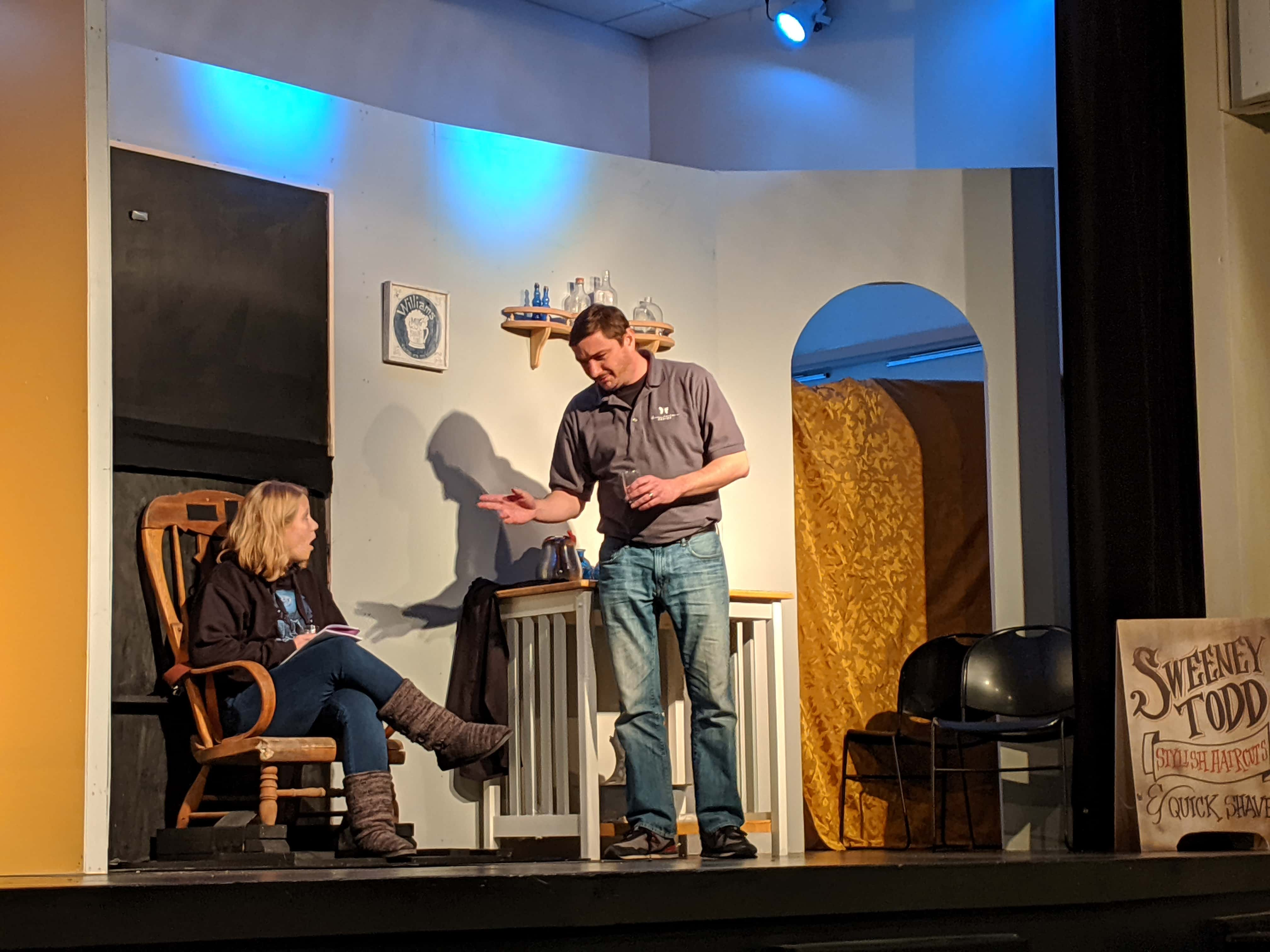 JAMESTOWN, N.D. (NewsDakota.com) – Jamestown acting troupe 2nd Act returns flexing their skills as they prepare to present two seperate one acts for three nights.
A group of local actors and actresses will perform one acts of "Sweeney Todd" and "Conflict." Director Bill Nybo says both shows are comedies, although in different ways.
Nybo says the group has been practicing for both shows for more than a month and have been doing an admirable job preparing for two seperate shows. He pointed out that some actors will even be a part of both shows.
The Dinner Theatre has been set for November 21st, 22nd, and 23rd at the Jamestown Arts Center. Nybo says tickets go quickly, so you need to purchase them as soon as possible so they know how many meals they'll need to prepare.
He also stated that they were always looking for more to join them for their next productions.
The meal begins at 6 PM with the first show starting at 7 PM. The final show will follow after a brief intermission.
Tickets are $25 for Jamestown Arts Center members and $35 for non-members. They can be purchased at jamestownarts.com.
Listen to a full Let's Talk About It with Bill Nybo to hear more information on each show: