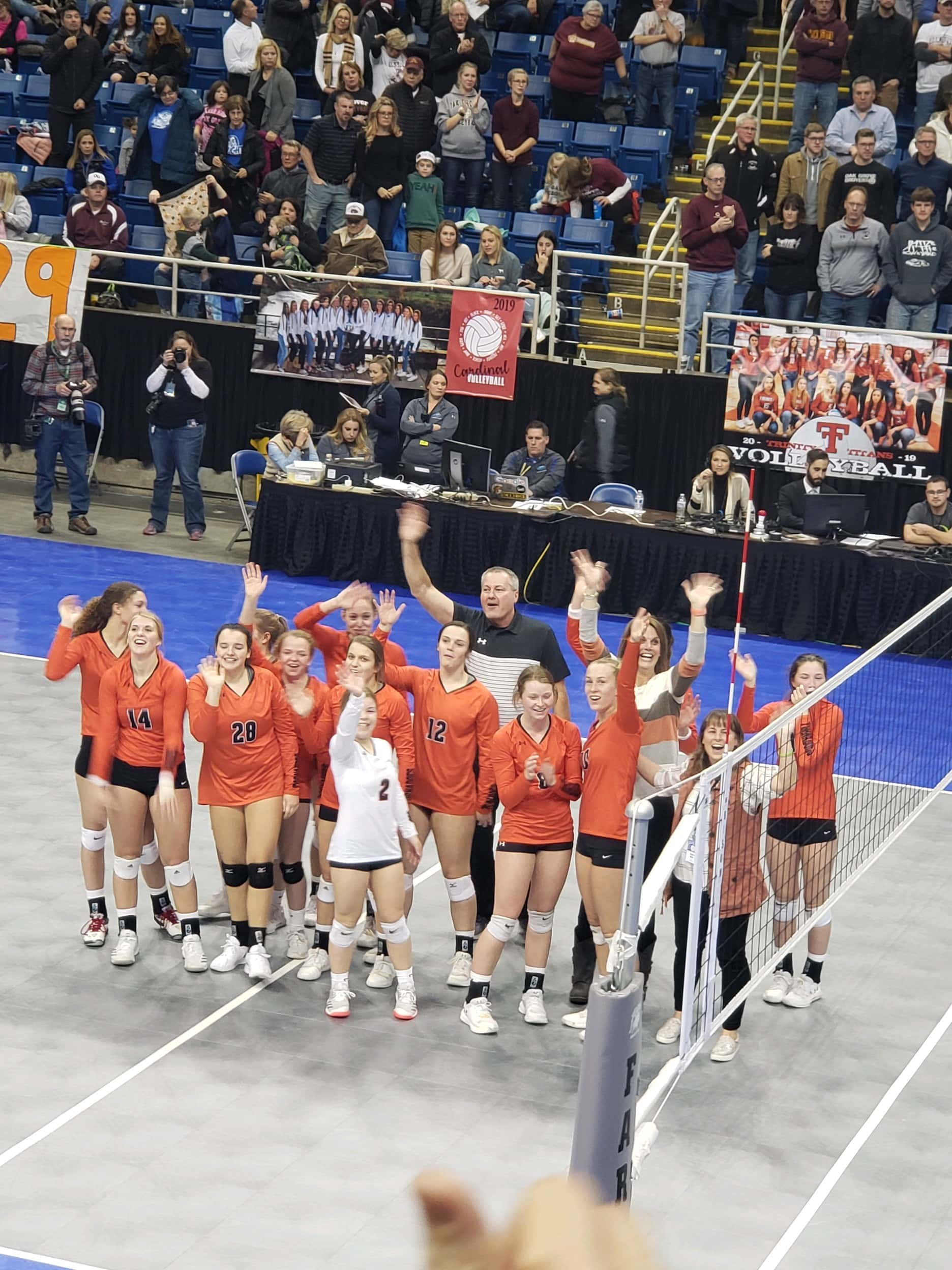 FARGO, N.D. (NewsDakota.com) – The number one seed Oakes Tornadoes trailed 21-18 in the 4th set.
Cue the comeback.
Oakes scored the final seven points to take the semifinal match in four sets (25-23, 21-25, 25-15, 25-21).
The first set was a battle between the Grovers and the Tornadoes. Oakes opened up a 17-12 lead, but Oak Grove cut the lead to 18-16 before Oakes pulled away.
Oak Grove got its lone win in the second set, Oakes dominated the third set to move it to the fourth set.
For the first time in the match, Oak Grove scored first and led for a majority of the fourth set. The score stood at 21-18 in favor of the Grovers before Coach Sheri Christensen called a timeout. The timeout spurred a seven point Oakes streak and the Tornadoes clawed from behind to take the fourth 25-21.
Assistant Coach Brian Christensen said the team was ready for the situation.
"We play a little game in our gym where the score is 21-18 called Slip 'n' Slide, and one of our girls said 'this is just like what we do in our gym."
Because of the practice and the confidence, the girls had their eyes set on a fourth set victory.
"They looked at each other, they made eye contact and said 'we are not losing this set.' It was amazing," said Christensen.
It marks the second straight state championship appearance for the Tornadoes and it took every Tornado to secure the win.
Nicole Schmitz, reportedly, had an absurd tournament record 41 kills while Sadie Hansen set a record with 70 assists.
Sophomore Abby Cox recorded 10 kills as well in the win.
Oakes will take on Langdon Area-Edmore/Munich at 5:00 tomorrow from the FargoDome. The match can be heard on KDDR.