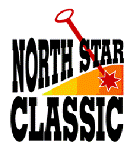 VALLEY CITY, N.D. (NewsDakota.com) – Hundreds of cattle will be showcased during the 20th Annual North Star Classic December 6th – 8th in Valley City.
During the show Dr. Craig Galbreath will be recognized for his commitment to agriculture as the 2019 Livestock Honoree. He operated the Oakes Veterinary Service for nearly four decades before he passed away in 2016. He was also a strong supporter of 4-H and FFA programs.
Galbreath and his family will be recognized on Friday, December 6th around 3pm in the main arena of the North Dakota Winter Show Event Center. The public is welcome to attend.
And raffle tickets for the North Star Classic Cattlemen's Ball and Auction are on sale. The event will be held this year in the South Exhibit Building on Friday, December 6th at 7pm. For more details about this year's North Star Classic call 701-845-1401.
For more details about the life of Dr. Craig Galbreath open up the detachment below.