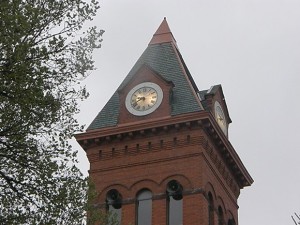 VALLEY CITY, N.D. (PPR) – Valley City State University Vice President for business affairs Wesley Wintsch says this will be a project in collaboration with the Energy and Environmental Research Center at UND. Wintch says "activated carbon" with steam, is used to take impurities and pollutants out of water or air.
Wintch says those activated carbons will come from a steam heat distribution system on campus, which is fueled by lignite coal. The heating system exists and the new plant will be built right next to it.
He said the "char" would then be sold in the marketplace. VCSU is looking to issue $22.5 million in revenue bonds for the project. The bonds would be paid off though the sales of the activated carbon.
Wintch says he'd like to see ground broken on the project next summer with an 18-month build out.
Story by Dave Thompson submitted to NewsDakota.com