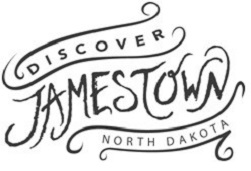 JAMESTOWN, N.D. (NewsDakota.com) – Jamestown Tourism held their annual meeting Monday night and shared some positive news concerning their growth and success.
Jamestown Tourism Executive Director Searle Swedlund reports that all entities of tourism experienced an increase in visitors in 2019, except for Fort Seward.
"They would have had [an increase if] their big event not been rained out," Swedlund explained.
Sites including the 1883 Historic Stutsman County Courthouse, National Buffalo Museum, and Stutsman County Museum saw an increase in visitors compared to 2018.
The Talking Trail also continues to attract visitors, reporting around 1,600 unique callers from places including Minnesota, Wisconsin, California, and Illinois.
As an added bonus to the increased visitor numbers, taxes received by hotels and restaurants also increased.
Another aspect overseen by Jamestown Tourism is the Jamestown Calendar, which has seen exponential growth since its inception in 2016.
"In 2016, the first full year, we had 13,833 users. Last year we had 6000 more users," Swedlund reported.
Nearly 20,000 users were reported to have used or visited JamestownCalendar.com.