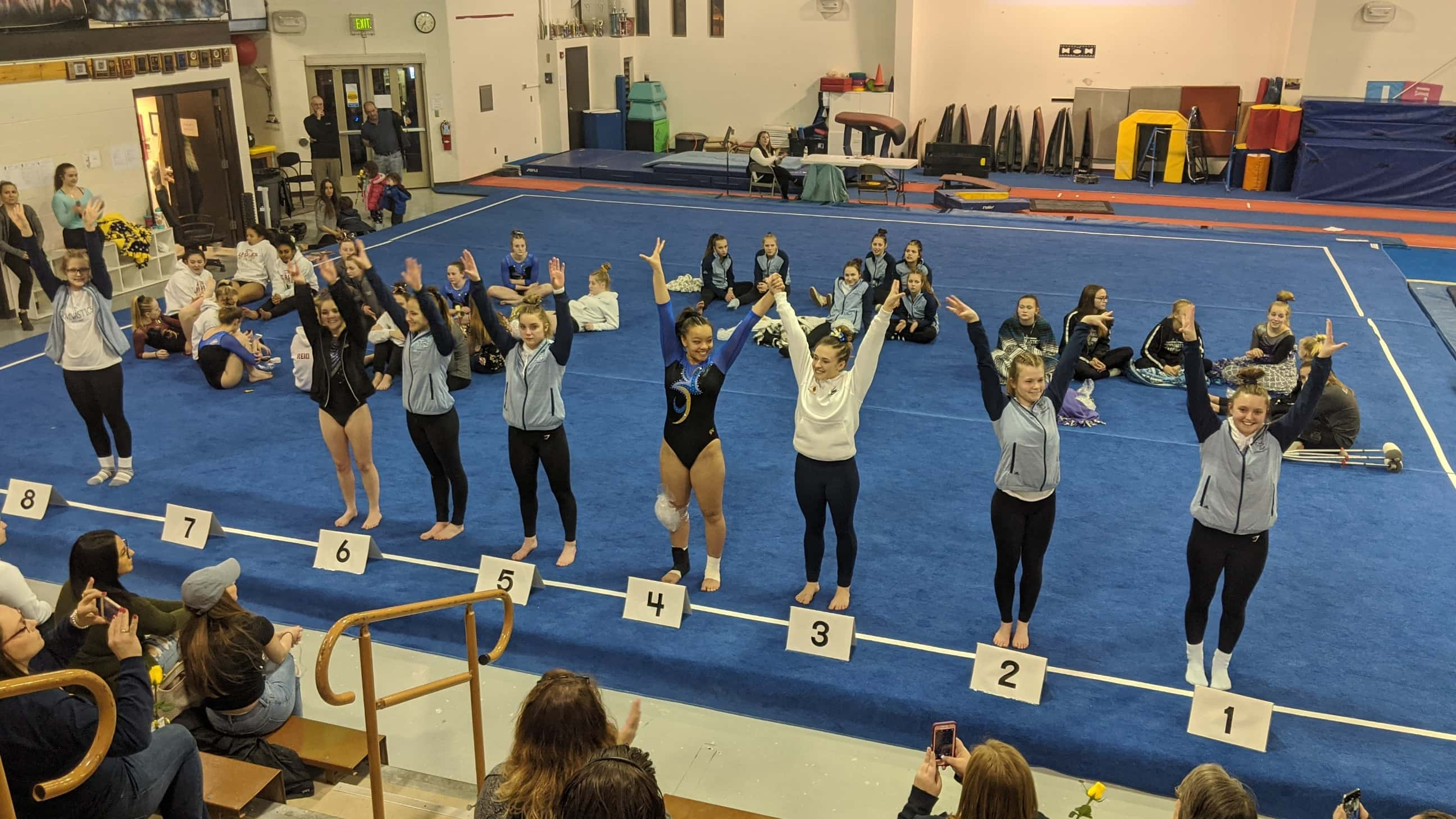 VALLEY CITY, N.D. (NewsDakota.com) – The Valley City Hi-Liner gymnasts were at a meet in Fargo on Saturday and the Hi-Liners came home with a first place score of 141.8. Wahpeton was second with a 130.
Olivia Olson was first in the all-around as the Hi-Liners had the top four all-around performers.
Valley City is off until the East Regional which will be in Valley City at the Youth Sports Complex on Friday February 21st.
Here are the results from Saturday's meet.
Vault
1st – Jocey Kriewald 9.35
2nd – Karina Olson 9
3rd – Olivia Olson and Maddie Wendle 8.95
4th – Abbey Thornton 8.85
Bars
1st – Jocey Kriewald 8.95
2nd – Abbey Thronton 8.85
3rd – Karina Olson
4th – Olivia Olson
6th – Maddie Wendle
Beam
3rd- Olivia Olson 9
4th – Karina Olson 8.95
5th – Abbey Thornton 8.7
8th Alyssa Baade – 8.05
Floor
1st – Olivia Olson 9.45
2nd Jocey Kriewald – 9.35
5th – Karina Olson 8.95
6th – Abbey Thronton
8th- Grace Undem
All Around:
1st – Olivia Olson
2nd Karina Olson
3rd Jocey Kriewald
4th Abbey Thornton
8th Grace Undem
(photos courtesy Hi-Liner Gymnastics)
Hi-Liners Gymnasts Take First In Fargo