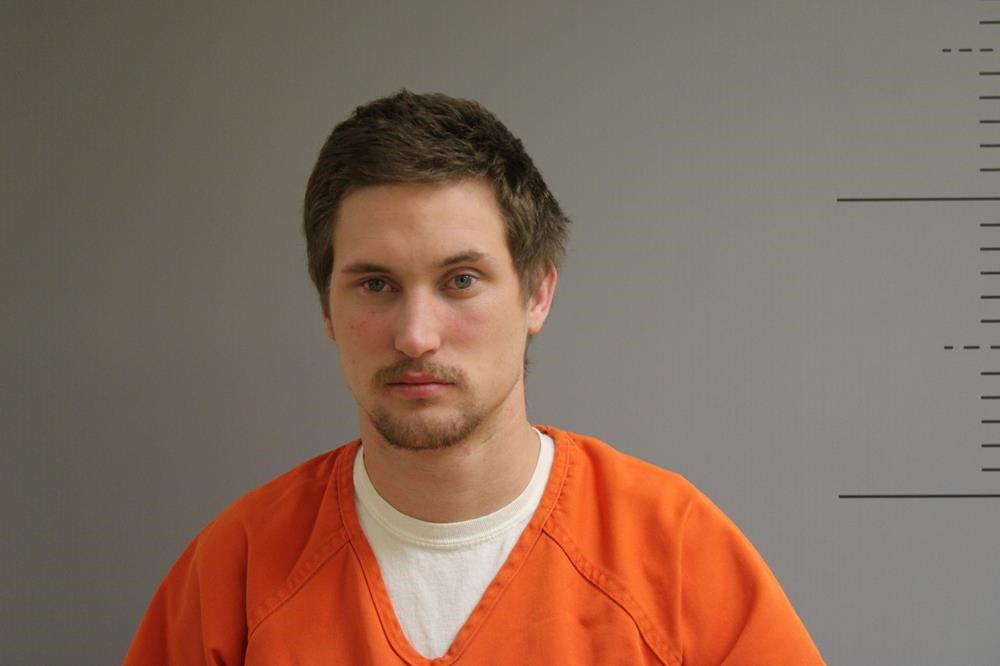 Photo: Stutsman County Correctional Center
JAMESTOWN, N.D. (NewsDakota.com) – A Jamestown man is facing several charges following an early Tuesday morning incident.
Police were dispatched to a residence in Northeast Jamestown to a possible domestic at around 2:53 AM. The victim told officers that she had gotten into an argument and they were trying to leave for the night.
The victim says Corwin Deacon, 23, did not want her to leave and if she did, they "were over." Deacon then allegedly pushed the victim onto the bed and got on top of her by placing his knees on her stomach. That's when he allegedly hit her in the face with a closed fist 4 times and then began strangling her.
Deacon then grabbed a knife he had in a case on his hip and pointed the knife at the victim. She told police she was unable to breathe or speak while being strangled and she "feared for her life."
Officers report that they observed swelling on the top and bottom lips of the victim and noticed marks that were consistent with strangulation as well as swelling below the victims left eye.
Deacon was arrested and is currently being being held on $4,000 bond in the Stutsman County Correctional Center. He is facing charges of Domestic violence – serious bodily injury and Domestic violence – Bodily injury 2nd or subsequent offense.
Court documents say his preliminary hearing has been scheduled for March 11th.