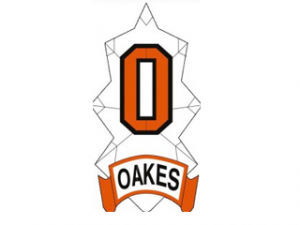 CARRINGTON, N.D. (NewsDakota.com) Junior Garret Meehl had 20 points to help the Tornadoes defeat the Cardinals of Carrington 75-47 in Class B District 5 boys basketball action. Oakes improves to 3-3 in District 5 and 9-6 overall, Carrington drops to 0-5 in District 5 and 1-15 overall.
The Tornadoes took their first lead of the contest 10-9 in the first quarter and then went on a 15-0 run and never looked back leading 39-24 at half. Steele Hansen and Ashton Biesterfeld added 12 each for Oakes. Leading the way for Carrington was Senior Seth Nelson with 29, Freshman Hudson Schmitz added 11.
With the win, Oakes secures the four seed in the upcoming District 5 boys basketball tournament at the Jamestown Civic Center starting Friday, February 28th.
Next up for Carrington will be another district contest against Edgeley/Kulm/Montpelier in Edgeley on Thursday, KDAK will have coverage starting about 645pm pregame. Next up for Oakes is Thursday at Richland.