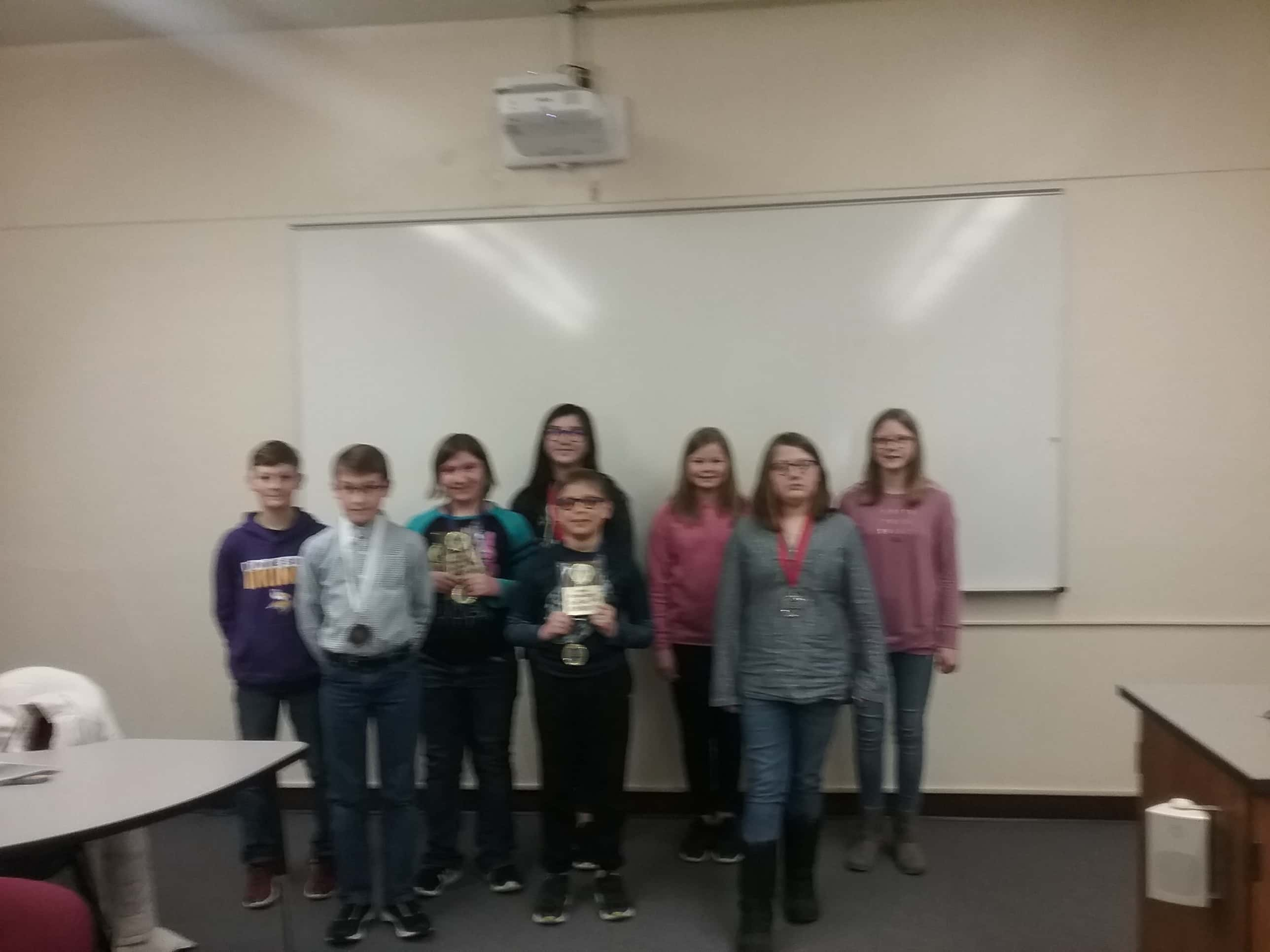 By Donna Lemmer
VALLEY CITY, N.D. (Submitted) – Valley City Barnes County Public Library was proud to host the 2020 County Spelling Bee for 5th – 8th grade.
The event was held on February 5, at Allen Memorial Library on the Valley City State Campus, four school were represented: St. Catherine's, Valley City Junior High, Litchville Elementary, and Washington Elementary.
There were 8 competitors, 6 from the 5th and 6th grade, and 2 from 7th and 8th grade. The competition was divided into 3 divisions giving 3 places to each division. The 5th and 6th grade first place was Cole Haugen, second place Gracie Enger, and third place was Colin Hoff.
7th and 8th grade first place was Jessica Williams, and 2nd place was Savanah Huffstutler. The overall first place was Jessica Williams, and 2nd place was Cole Haugen, 3rd place Savannah Huffstutler.
Jessica and Cole will represent Barnes County at the State Spelling Bee held in Bismarck.
If one of them are unable to go, Savannah Huffstutler will then represent Barnes County.
If they do well, they will then represent North Dakota in the national Spelling Bee.

2020 Spelling Bee