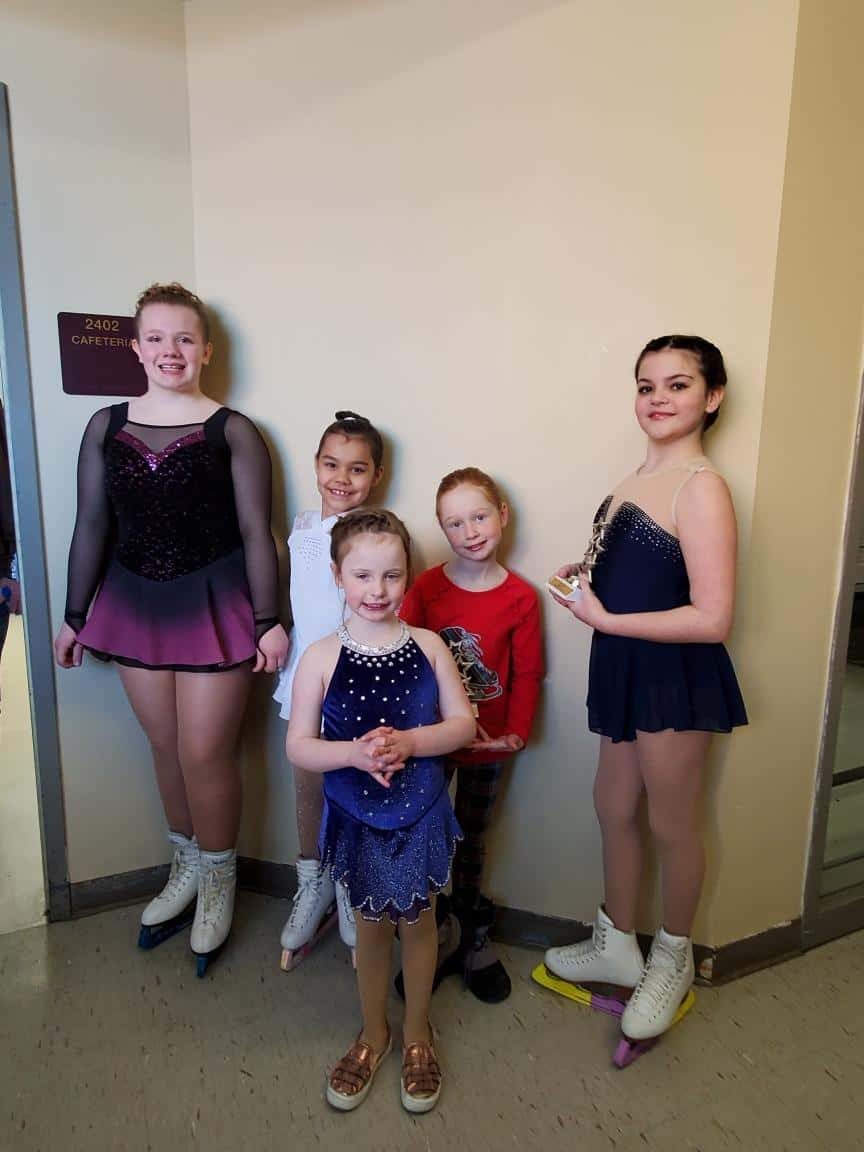 l-r: Aubrey Babcock, Elli Redden, Peyton Brunner, Catie Hunt
Front l-r: Allie Hunt
Submitted by Chantel Schock Harr
JAMESTOWN, N.D. (NewsDakota.com) – Five members of the JRFSC basic skills classes competed at the basic skills competition in Fergus Falls on March 6-8.
In the Basic 1 elements, Allie Hunt placed 2nd.
In Basic 3 elements, Elli Redden placed 1st.
In Basic 6 elements Aubrey Babcock placed 2nd, Catie Hunt 3rd, and Peyton Brunner 4th.
In Basic Skills level 6 compulsory, Peyton Brunner and Catie Hunt both placed 1st and Aubrey Babcock placed 4th; Basic Skills level 3 compulsory Elli Redden placed 2nd; Basic Skills level 1 compulsory Allie Hunt placed 2nd.
Catie Hunt placed 3rd in basic skills 6 interpretive.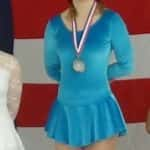 Katelyn Piehl, part of the JRFSC competitive team competed in both the Magic City International Competition in Minot, ND, and the Fergus Falls Compete USA in Fergus Falls, MN.
In Minot Katelyn competed in the high beginner category receiving 1st in free skate, 1st in compulsory, and 2nd in showcase-light entertainment.
In Fergus Falls, she placed 1st in both free skate and compulsory.