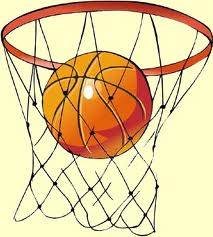 VALLEY CITY, N.D. (NewsDakota.com) – The 2020 Class A Girls Basketball All-State team was announced Tuesday evening.
No team had two players on the team, ten players from ten different teams. Miss Basketball winner, Reille Payne of Fargo Shanley and Alexis Dressler of Bismarck Legacy were unanimous selections. Also on the first team were Lakyn Darras of Mandan, Jes Mertens of Devils Lake and Ryleigh Wacha of Fargo Davies.
The Boys Class A All-State team will be announced Wednesday night/Thursday morning.
On the second team, four players from the West Region and one from the East. Here are the two teams.
First Team
Reile Payne, Fargo Shanley (unanimous)
Alexis Dressler, Bismarck Legacy (unanimous)
Lakyn Darras, Mandan
Jes Mertens, Devils Lake
Ryleigh Wacha, Fargo Davies
Second Team
Allie Nelson, Minot
McKenna Becher, West Fargo
Grace Hegerle, Jamestown
Julia Fitterer, Bismarck Century
Peyton Selle, Dickinson