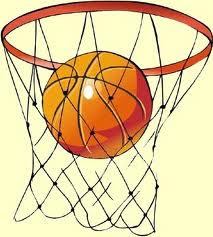 VALLEY CITY, N.D. (NewsDakota.com) – The 2020 Class B Boys Basketball All-State Teams were released Thursday evening.
Leading the way Hillsboro-Central Valley's Carson Henningsgard as the only unanimous selection. Henningsgard averaged over 22 points, 4 rebounds and 6 assists per game.
Region 3 was represented by Carrington's Seth Nelson on the All-State First team while Ellendale's Scott Wagner and Linton-HMB's Lucas Schumacher were featured on the All-State Second Team.
Here are both teams:
First Team
Carson Henningsgard, Hillsboro-Central Valley
Jaden Mitzel, Shiloh Christian
Cole Myers, Richland
Seth Nelson, Carrington
Jaden Hamilton, Rugby
Second Team
Bo Belquist, New Rockford-Sheyenne
Lucas Schumacher, Linton-HMB
Joe Hurlburt, Enderlin
Gage Swanson, Beach
Jesse White, White Shield
Doug Yankton, Four Winds-Minnewaukan
Trey Brandt, Beulah
Avery Thorsgard, Hatton-Northwood
Scott Wagner, Ellendale
Andy Freier, Kindred
Rhett Hanson, Stanley