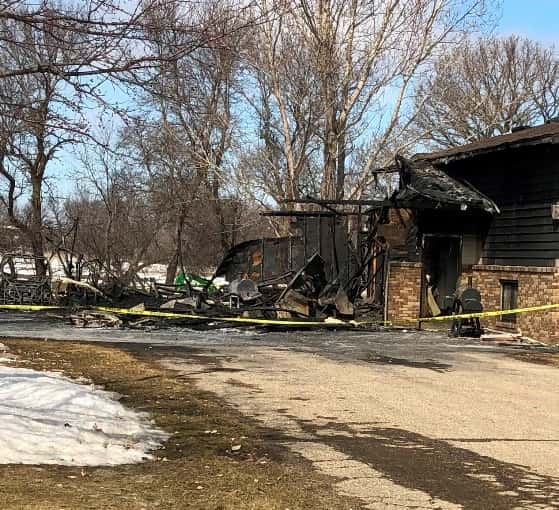 VALLEY CITY, N.D. (NewsDakota.com) – A home received significant damage during a fire on Sunday, March 22nd south of Valley City.
Fire Chief Scott Magnuson said crews were called to 3585 Sunrise Drive for a garage fire shortly after 8 o'clock. He said the garage attached to the home was a total lose. No family members or firefighters were injuries but 2 family pets died in the fire.
Magnuson said the fire is not suspicious but per our protocol the State Fire Marshal was called to investigate the cause of the fire on March 25th.
The family can not live in the home and neighbors are working to set up a fund for the family.
Fire departments responding to the fire included the Valley City Rural Fire District, Valley City Fire Department, Barnes County Ambulance, Barnes County Sheriff Deputies and the Valley City Police Department. Firefighters were on the scene for about 5 hours.