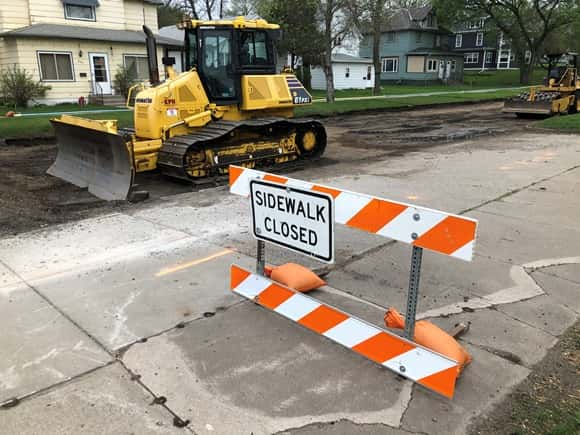 VALLEY CITY, N.D. (NewsDakota.com) – 5th Avenue Northwest in Valley City is closed from Main Street through the intersection of 7th Street Northwest for a reconstruction project.
Mayor Dave Carlsrud talked about how crews are recycling the roadway material.
He said some infrastructure work will begin soon.
The intersection of 2nd Street Northwest will be closed starting on Tuesday, May 26th as crews will do underground utility work on that stretch of roadway.
The estimated completion date is tentatively set for July 31st. Anyone with questions about the project should call the KLJ office 845-4980.