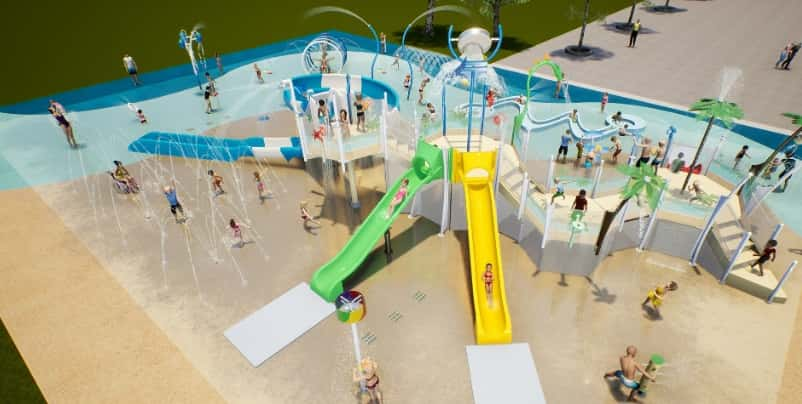 JAMESTOWN, N.D. (NewsDakota.com) – The Jamestown Parks & Recreation Commission will move forward with rebidding the Meidinger Splash Park project after bids came in over budget.
During the meeting Monday, Project Engineer Travis Dillman with Interstate Engineering, says general construction is about 24% over budget from the estimated $1.4 million. This doesn't include the equipment for the splash pad.
Dillman says the tentative bid opening will be July 9th. He says they're still on track for the completion date of May 2021, which could change depending on the bids.
He added that the overall project won't change, but some tweaks will be made that could lower the cost.
The project is being funded entirely by donations and grants with a lead donation coming from longtime Jamestown resident Shirley Rolfs Meidinger.
An FAQ on the project can be found at tracjamestown.com.