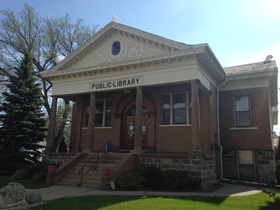 VALLEY CITY, N.D. (NewsDakota.com) – Summer will officially start on Saturday, June 20th and the Valley City Barnes County Public Library wants to remind their patrons of some fun events available for children and adults this summer.
Library spokeswoman Melissa Lloyd talked about the events available to their patrons via of their website and FaceBook page during the months of June and July.
Lloyd also encouraged people to participate in a Video Writing Contest this summer. The details of the contest are attached below.
Curbside services are available to Valley City Barnes County Library patrons by calling 845-3821.