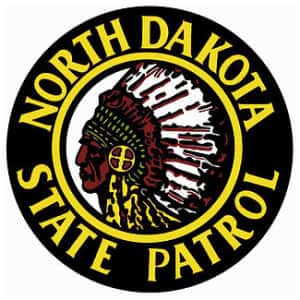 FARGO, N.D. (NDHP) – A Moorhead, MN Woman faces several charges after the North Dakota Highway Patrol had to use a maneuver to disable the vehicle she was driving and arrested her Thursday, June 18th.
Highway Patrol Captain Bryan Niewind said troopers responded to a report of a reckless driver traveling eastbound on I-94 near MM 315 nearly striking other vehicles about 1:40pm. Troopers located the suspect vehicle, and attempted to stop it. The vehicle fled at a high rate of speed. Near MM 336, the suspect vehicle slowed. A Trooper conducted a successful Pursuit Intervention Technique (PIT) disabling the suspect vehicle in the median.
Niewind said the vehicle was a 2007 Chevrolet Colorado was reported stolen from Fargo. The suspect, 23 year-old Olivia Adams of Moorhead was charged with Driving Under the Influence, Driving Under Suspension, Fleeing a Peace Officer, Unauthorized Use of Motor Vehicle and Reckless Endangerment.