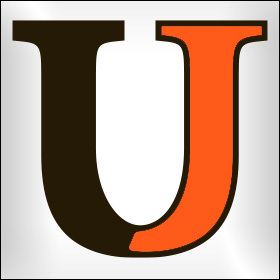 FARGO, N.D. (North Dakota Associated Press Sportscasters and Sportswriters Association) – The NDAPSSA recognized the University of Jamestown women's volleyball team as the best collegiate female team in the state and their coach Jon Hegerle as the best college women's coach in its annual year-end awards.
College female team: Jamestown volleyball
The University of Jamestown 2019 volleyball season ended on Dec. 7 with a 3-1 loss to eventual NAIA national champion Marian University (Ind.) in the NAIA national semifinals at the Tyson Events Center in Sioux City, Iowa.
The Jimmies, who finished the season with a 33-6 record, were ranked No. 4 in the NAIA postseason coaches Top 25 Poll — the highest final ranking achieved in the program's 44-year history. Jamestown finished the 2017 season ranked No. 15 in the postseason poll, which had been the best final ranking prior to this season.
One-third (11 of 33) of Jamestown's wins came against opponents ranked in the NAIA Top 25.  The Jimmies beat sixth-ranked Southern Oregon in the fourth game of the season, then in perhaps its signature win of 2019, defeated then-No. 2 ranked Northwestern (Iowa) in the quarterfinals of the NAIA National Tournament.
Britta Knudson and Isabell Wedell were named NAIA All-Americans. Knudson was a second-team selection and Wedell was an honorable mention selection.
College female coach: Jon Hegerle
Hegerle, who has a 270-127 record in 11 seasons as the University of Jamestown women's volleyball coach, led the Jimmies to a program-record 33-match victories in 2019 — becoming the first Jamestown sports program to compete in an NAIA championship semifinal.
His Jamestown teams have never won less than 20 matches in a season. The Jimmies won the 2019 Great Plains Athletic Conference championship on their home court on Nov. 16, defeating College of Saint Mary (Neb.) 3-0 at Harold Newman Arena, marking the first conference championship won inside the $16 million facility opened in 2017.