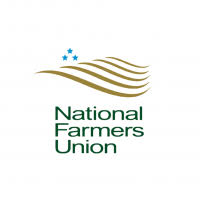 National Farmers Union
National Farmers Union (NFU), several Farmers Union regional divisions, and a coalition of biofuels and public health groups filed a petition this week challenging the U.S. Environmental Protection Agency's (EPA) Safer Affordable Fuel Efficiency Vehicle (SAFE) Rule.
The rule, which was finalized in April, reversed Obama-era regulations that required 5 percent increase in vehicle efficiency each year for light-duty vehicles. Under the new rule, the annual improvement was reduced to just 1.5 percent. Additionally, as it was in the process of finalizing the rule, EPA had requested information on octane levels and how they could be increased in accordance with the Clean Air Act, but ultimately failed to address these concerns.
In doing so, EPA downplayed the harm from reduced emission standards, ignored the efficiency and health benefits of higher ethanol blends, and failed to realize the promise of increased octane in gasoline – all of which contributed to the coalition's decision to challenge the rule.
"There is strong evidence that ethanol can improve fuel efficiency and reduce greenhouse gas emissions, all while providing new markets for farmers and bolstering rural economies," said NFU President Rob Larew in a statement. "Given their benefits, NFU advocated a clear path to adoption of mid-level ethanol blends in our earlier comments – which EPA all but ignored."