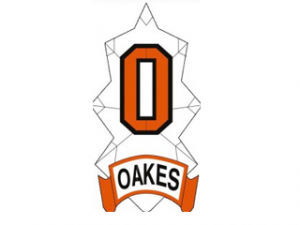 OAKES, N.D. (Newsdakota.com) – In the final home game of the year, Oakes crumbled and dropped their first game of the year to LaMoure in an 11-1 (F/5) score.
Everything went wrong for Oakes Wednesday night. The team allowed 11 runs, its highest total of the year, committed five errors and registered just one run on a pair of hits against LaMoure's stingy starter Jace Hanson. The left-hander was dominant striking out nine batters, walked only a pair and allowed the one run on two hits through five innings.
Oakes' starter Brady McKenna suffered his first loss of the season. Of the ten runs McKenna allowed, four of them were unearned thanks to a sloppy night in the field. McKenna is now 4-1 on the season.
The lineup was dormant, too. Jaidy Gebhardt and Alex Nelson collected the only hits for Oakes. Conor Schall had the lone RBI on a ground out in the 4th inning. Schall now leads the team on the season with 7 RBI.
With just two games remaining in the regular season, plus two wood bat tournament games, Oakes' July schedule will be light. The next time out will be Wednesday, July 8 at LaMoure. First pitch is slated for 7:00. Listen to the coverage on KDDR "The Tornado" and online at newsdakota.com.