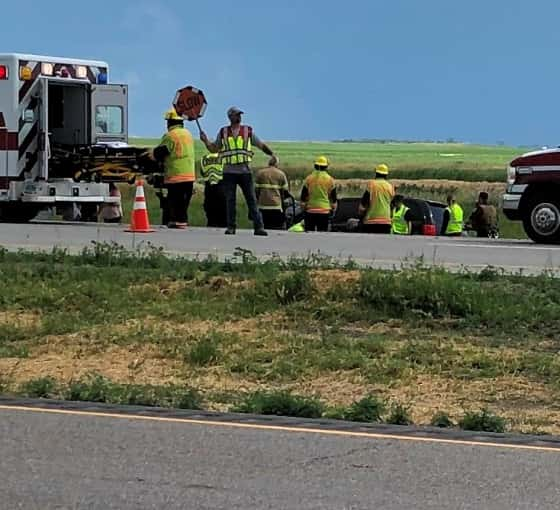 SANBORN, N.D. (NewsDakota.com) – A woman was seriously injured in a two vehicle crash on I-94 ten miles west of Valley City just before 4 o'clock on Monday, July 6th.
The North Dakota Highway Patrol said a van driven by a woman crashed into a semi in the eastbound lane near mile marker 280.
The female driver of the van was transported to a Fargo hospital for treatment of her injuries. Her condition has not been released. The semi driver was not seriously injured in the crash. The cause of the crash is under investigation.
Members from the Sanborn and Valley City Fire & Rescue Squad along with Barnes County Sheriff's deputies and Barnes County ambulance crews responded to the crash.

Semi Van Crash