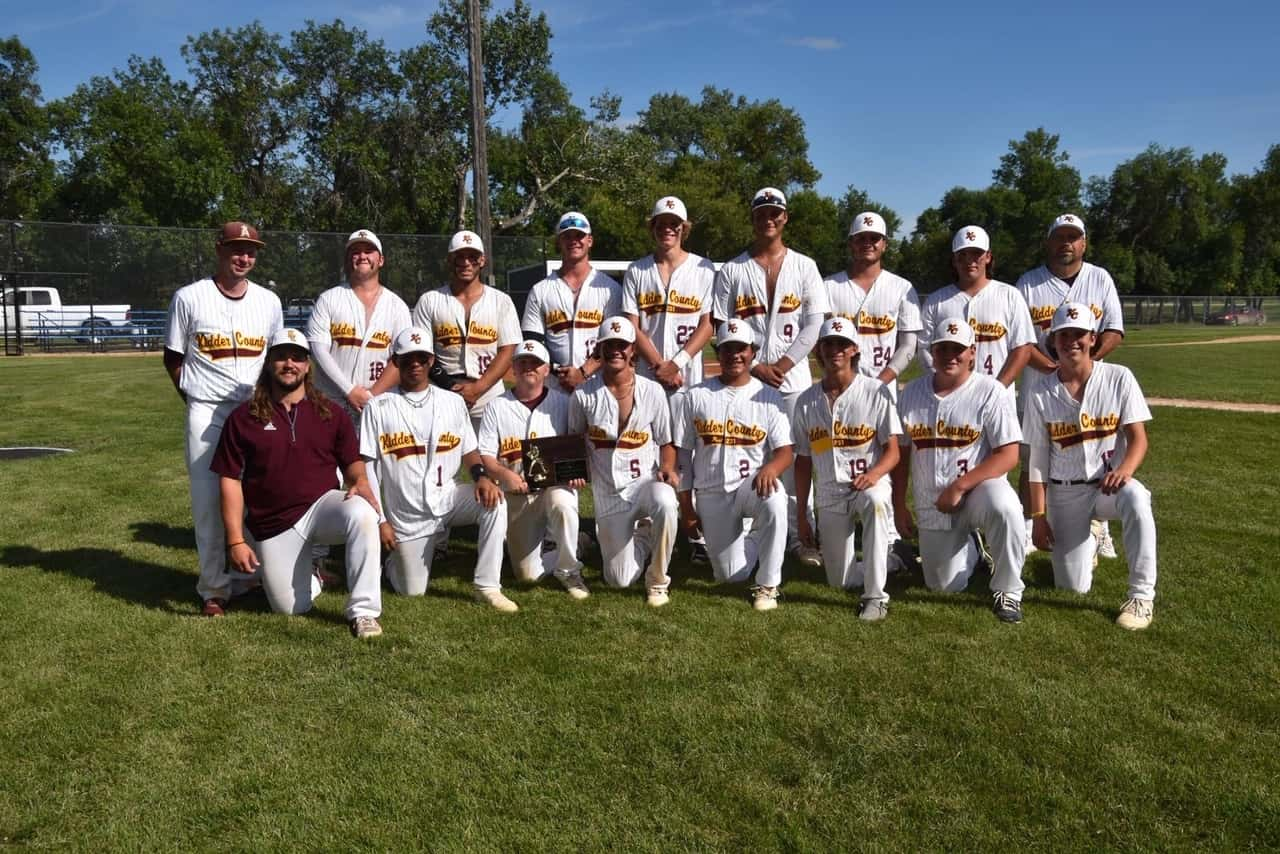 photo credit: Rhonda Heim Binder
NEW ROCKFORD, N.D. (NewsDakota.com, story submitted by Kyle Hewitt) The third and final day of the 2020 District 4 Independent Baseball tournament was held on Wednesday, July 29th with the championship game, here is the result:
Kidder County 1     Sheyenne-New Rockford  0
Gage Pfaff scored on a past ball in the second inning & Jayden Rath pitched a 4 hit shutout to lead Kidder County to a 1-0 victory and claim the District 4 championship over the Black Sox of S-NR. Rath struck out 9 Black Sox batters, did not allow any walks, and hit 2 batters to pickup the pitching victory. Kidder County managed just 3 hits in the contest, 1 each from Rath, Blake Pfaff, & Elijah Fallgatter. Nick Berglund took the pitching loss for the Black Sox, although he pitched very well, allowing just 1 run & 3 hits. Berglund struck out 5 batters, allowed 2 walks, & hit 1 batter. S-NR finishes the season with a 16-13 overall record & Kidder County will advance to the state tournament in Minot (August 7-9) with a 16-5 overall record.