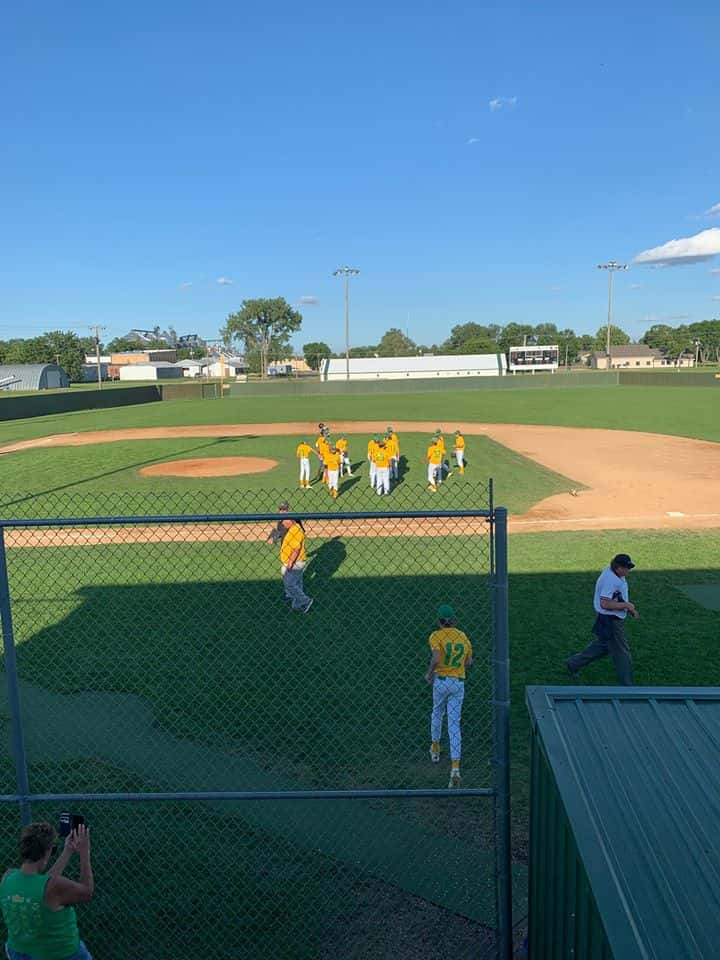 LAMOURE, N.D. (NewsDakota.com) – The top seeded LaMoure finished 3-0 this week and was crowned District 7 champions after defeating F/H/L 8-4 Thursday evening.
LaMoure scored early on a two run single off the bat of starting pitcher Mac Bierman.
That was just the beginning for Bierman.
Bierman worked himself into some two out trouble in the 2nd inning allowing a pair of singles and walking two, one of those with the bases loaded, batters. After that strenuous 2nd inning, Bierman locked in and retired ten batters in a row.
While Bierman was slicing apart the F/H/L lineup, LaMoure's lineup put up a crooked 4th inning. LaMoure scored four times on five hits with a pair of RBI doubles from Jace Hanson and Bierman, who finished the day with three runs driven in. Single tallies in the 5th and 6th innings pushed LaMoure out to a comfortable lead.
F/H/L came to life in the 6th and 7th innings, however. As good as Bierman was, he ran into some command issues in the 6th and walked three batters, hit another and surrendered a run before striking out his 9th and 10th casualties of the night. F/H/L had the tying run in the on-deck circle against Bierman in the 6th and again in the 7th against reliever Rory Gentzkow.
But that was as close as they got.
LaMoure will now travel to Minot next weekend for the State Tournament. Their first game will be at 12:30 against the District 1 champion.
Coverage of the game can be heard on Q101.1 FM and newsdakota.com.