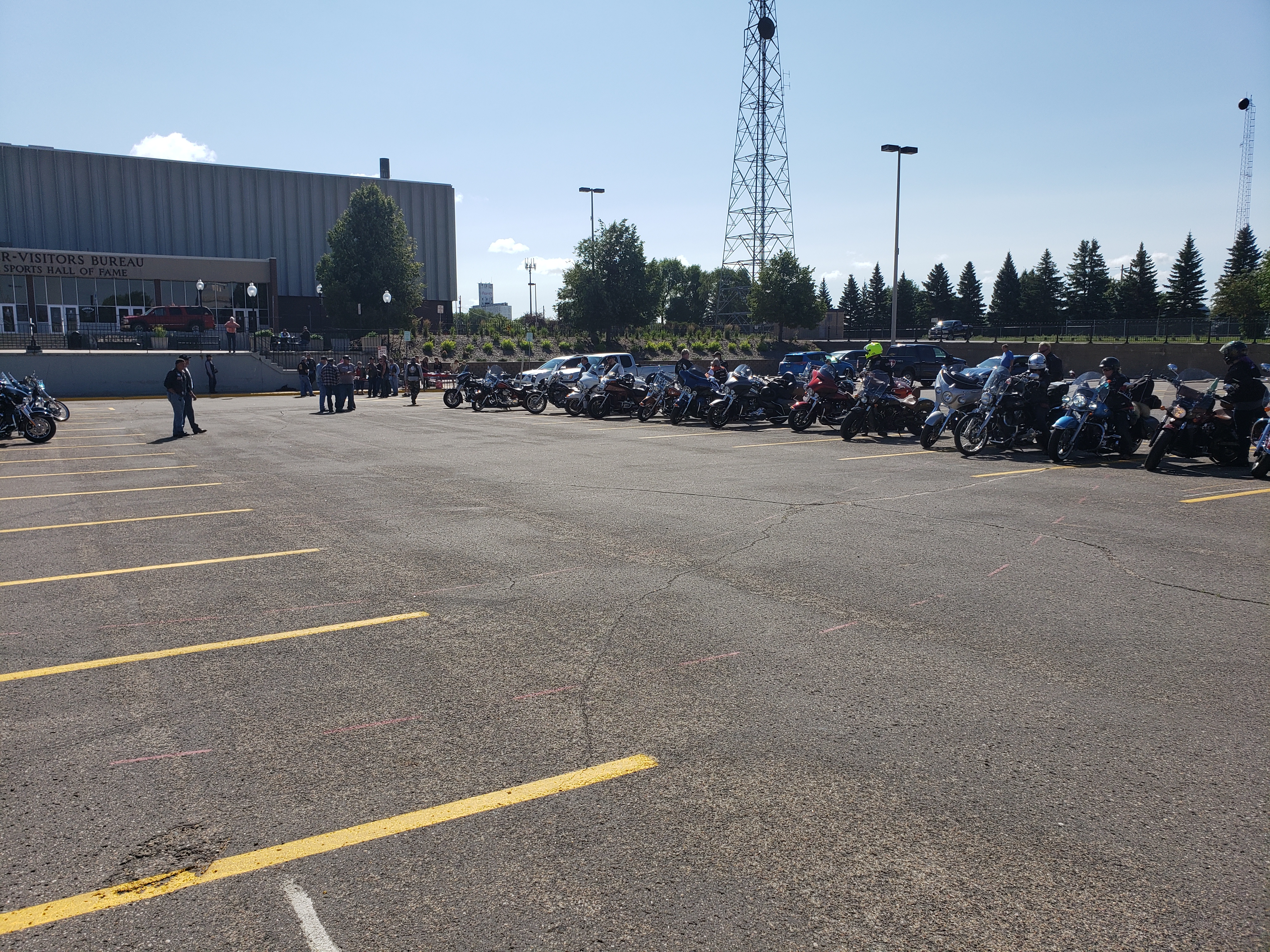 JAMESTOWN, N.D. (NewsDakota.com) – The North Dakota Patriot Guard (NDPG) held their annual Friends of Veterans Ride on August 1st.
Monte Rodacker reports that roughly 50 riders registered for the ride.
"The Ride went on 281S to ND46, then, east to N D32 and in to Lisbon," Rodacker said. "We did a Ride around the ND Veterans Home and to the park where we were treated to sack lunches provided by the staff of the ND Veterans Home."
The group then left, making a short detour to Fort Ransom, proceeding north on the Scenic Byway with a stop in Katheryn, ND. The ride then went north to Valley City and west on I-94 to ND1, north to Sanborn. They then reached Jamestown and ended at the All Vet's Club for the end of ride meal.
Click here for more information on the North Dakota Patriot Guard.
Below are some photos provided by Monte Rodacker.

NDPG