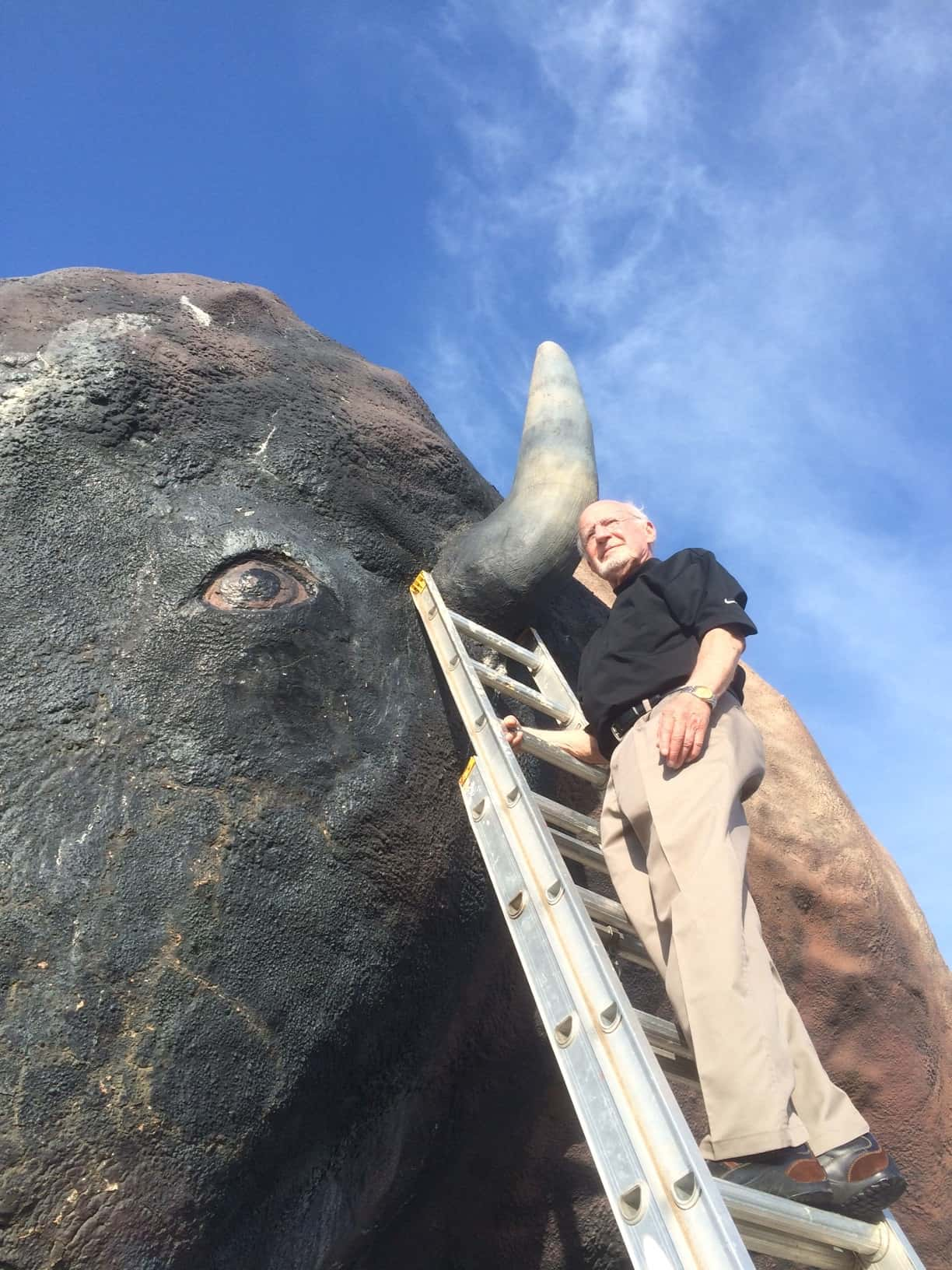 Elmer Petersen and "Dakota Thunder" Photo courtesy of Searle Swedlund.
JAMESTOWN, N.D. (NewsDakota.com) – The man responsible for sculpting the World's Largest Buffalo along with many other pieces in Jamestown and around the world has passed away.
Jamestown Tourism reports that Elmer Petersen has passed away at the age of 91. He was a resident of LaCrosse, Wisconsin.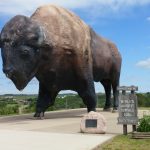 Peterson is known for having sculpted multiple metal works of art including the Anne Carlsen Center statue and All Vet's Club Big Eagle. But Petersen's most prominent work is the World's Largest Buffalo, which he sculpted in 1959. The 26-foot tall buffalo was commissioned by the late Harold Newman and continues to bring in tourists year round to this day.
Petersen said sculpting the buffalo really kicked off his career when he was first approached about creating the sculpture while teaching at the University of Jamestown.
Prior to the buffalo, Petersen said he had only created a few, much smaller pieces of art.
He most recently made a return trip to Jamestown in 2016 for an event hosted by the Arts Center entitled "Whatever Happened to Elmer Petersen?"
"Elmer was a talented artist who constructed the Jamestown "Buffalo City" namesake," Jamestown Tourism states in a release. "This initial sculpture moved him to pursue the professional name of Sculptor. The monument is and will continue to be Elmer's largest project and legacy as it has and will always be the icon for anyone in the region."
He was also on Let's Talk About It with Warren Abrahamson. You can find that full interview below: