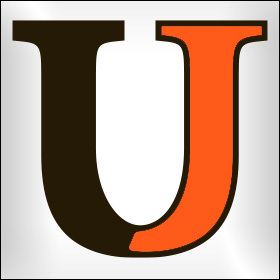 JAMESTOWN, N.D. (newsdakota.com & jimmiepride.com) – The University of Jamestown's athletic department announced its guidelines for fans attending events on campus this year.
Here are some of the key points put forward by UJ:
When possible, we would encourage all fans to watch home events on the UJ Athletics website at www.jimmiepride.com or listen to games on I3G Media radio station KQDJ at 107.1 FM and 1400 AM.
In person ticket purchases are still permitted, but we encourage pregame ticket purchases to minimize contact between spectators and ticket office personnel.
All spectators are expected to follow CDC guidelines and self-screen before deciding to attend a Jimmie home event.  Those guidelines can be found at www.cdc.gov/screening
Seating at UJ home facilities will be limited to no more than 50% capacity which includes UJ students, faculty, staff, Jimmie Booster Club members, student-athlete parents, home general public and visiting spectators.
Postgame gatherings in concourses, on courts and fields and in proximity to locker rooms are prohibited.
Newman Arena will be limited to 712 fans with no seating in bleacher seating areas behind the baskets and no standing room spectating in the concourse areas.
Taylor Stadium will be limited to 1,000 fans.
UJ Turf Field Complex will be limited to 90 fans.
For a complete list of guidelines check out the article on jimmiepride.com with the link below.