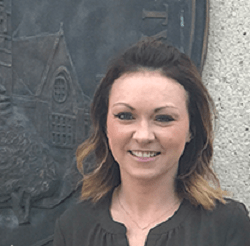 JAMESTOWN, N.D. (NewsDakota.com) – Stutsman County Auditor and COO Nicole Meland approached the commission Tuesday to discuss an employee agreement.
Meland says the request to enter this agreement comes after she was received another job offer. She says she had sent the employment agreement to the commissioners if they had any questions.
Stutsman County Commission Chairman Mark Klose pointed out the proposed agreement asked for a large pay increase.
Meland stated that the hours the job had been demanding was a large reason for that request.
Klose stated that in the budget discussions, a majority of employees would not be receiving an increase in pay with the new insurance plan. He added it was a concern of his with the request.
Meland stated the agreement was up for discussion with the commission.
Meland requested that the commission come to a decision as it was a timely matter with the other job offer. She said it was not uncommon for her position to be entered into an employment agreement.
Klose pointed out that he had been looking into other employment agreements, but was not comfortable with making a decision without further looking into the agreement.
Klose expressed there was no concerns with job performance, but more concerns with the long term agreement and obligation to the county.
Commissioners agreed that it was not a matter of job performance, but the contents of the agreement. It was decided that they would take time to look over the agreement and hold discussions during a special meeting on Friday, September 18th at 8 AM.
You can view the latest commission meeting below: