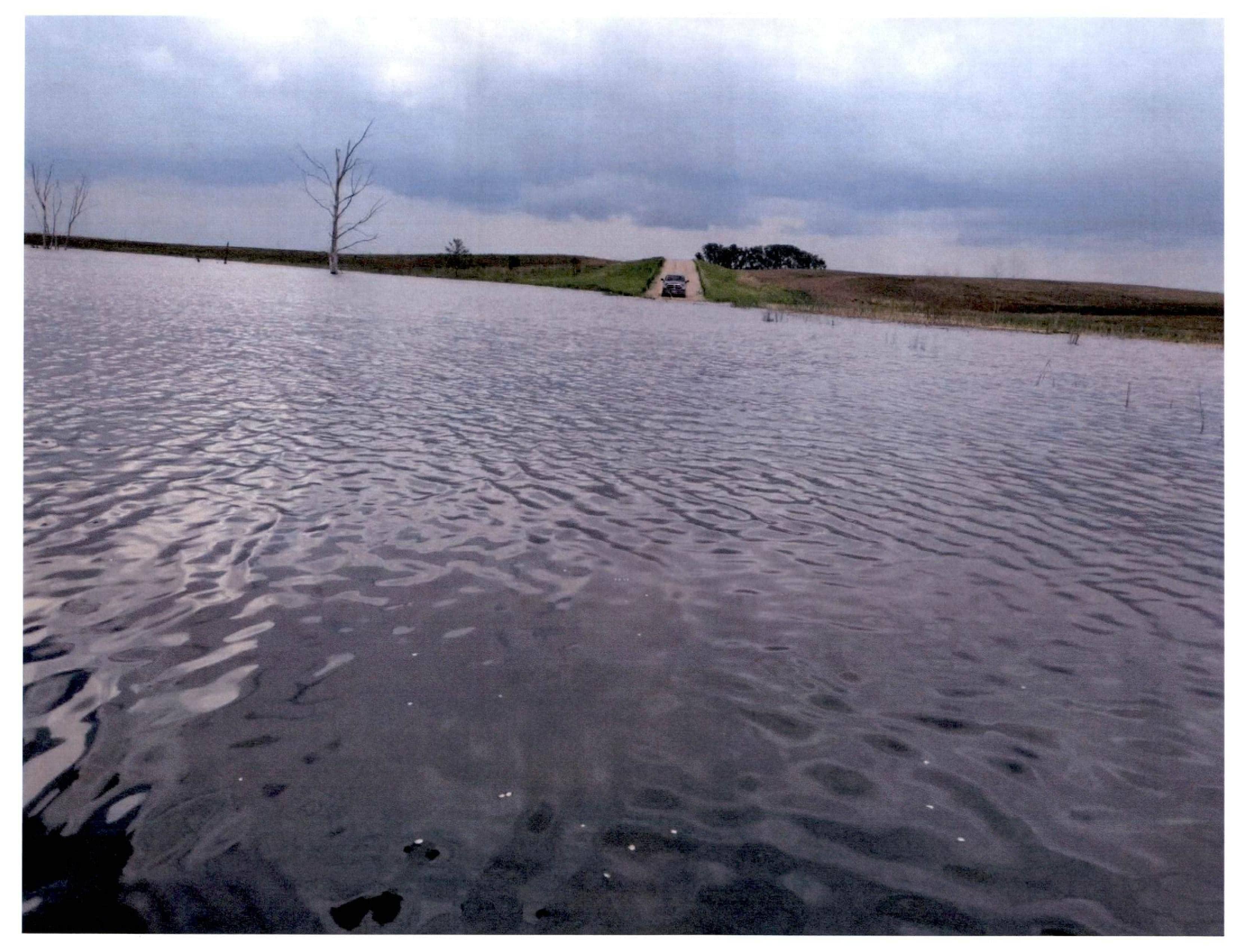 WINFIELD, N.D. (NewsDakota.com) – The Stutsman County Commission approved a loan to Winfield Township as they look to repair and raise roads currently inundated with water.
Mark Gehlhar, supervisor for the township, informed the county that they were looking to build up a road along 38th Street.
Gehlhar says the term length of the loan would be three years for $18,000.
Auditor Nicole Meland says this particular road was ineligible for FEMA funds.
The County unanimously approved the loan.
In other road projects, County Road Superintendent Mickey Nenow had the latest FEMA project awards west of Cleveland.
The cost of the two projects is estimated to cost around $100,000 and will be split between FEMA and the county. The commission unanimously approved the two projects to Scherbenske Inc.