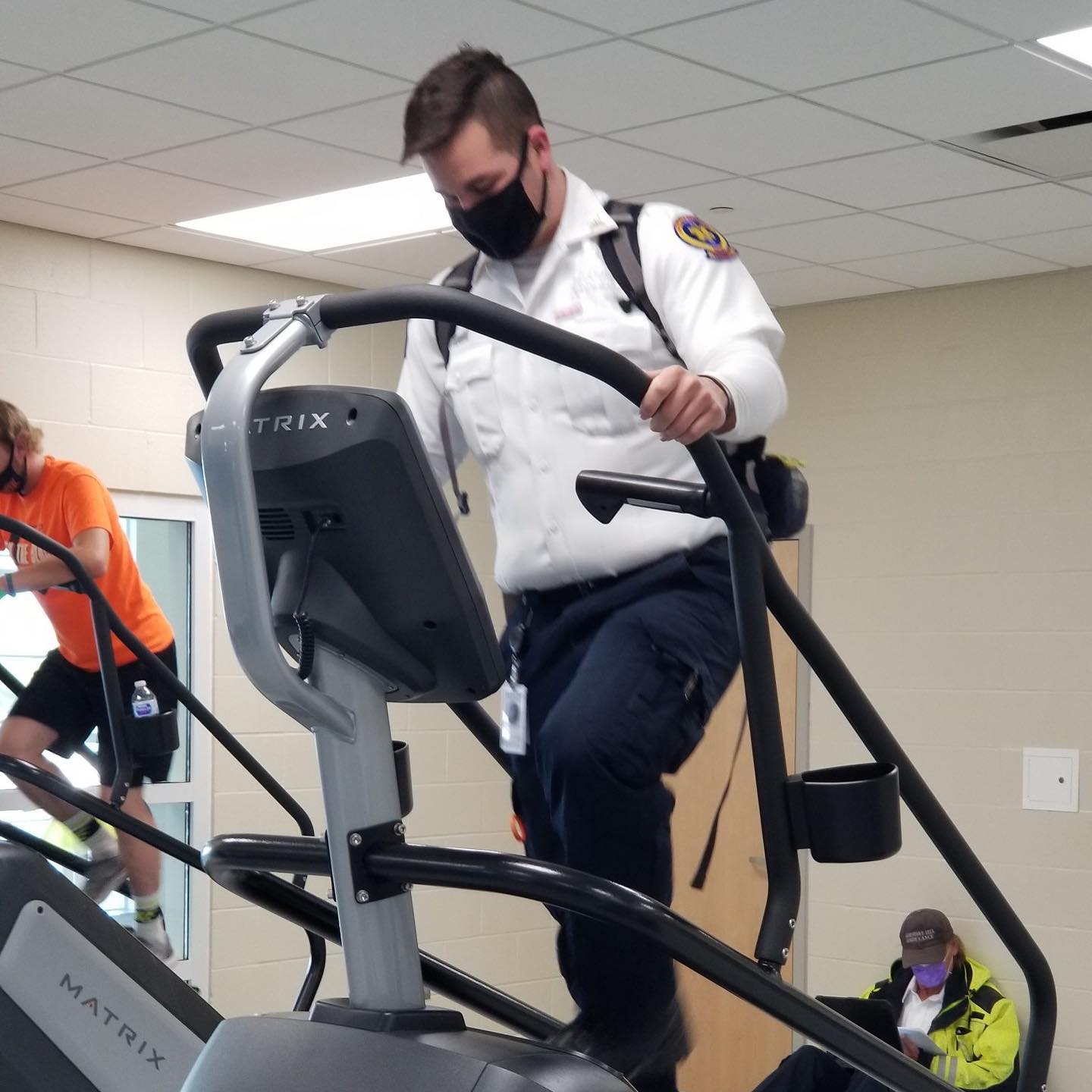 JAMESTOWN, N.D. (NewsDakota.com) – People from all walks of life kept the stair climbers at the Two Rivers Activity Center going all day on September 11th to honor those who lost their lives on that day 19 years ago.
TRAC Facilities Manager Amy Walters says participants walked on the two stair climbers to a total of 6,848 flights.
Jamestown Area Ambulance, Jamestown Fire Department, National Guard members, student athletes, staff, and more.
On September 11th, 2001, first responders climbed stairs in the two 110-story towers to help save and evacuate hundreds of lives during the attacks.
In other TRAC news, the facility celebrated three years of operation since being built in 2017.
Walters added that they were seeing daily progress on the new splash park too.
Walters says they're also seeking more donations to help fund the rest of the Meidinger Splash Park, which they hope to have completed in the Spring of 2021.
For more information, visit tracjamestown.com.
Listen to a full Let's Talk About It with Amy Walters below:
View some photos below from the 9/11 stair climb courtesy of TRAC

9/11 Stair Climb