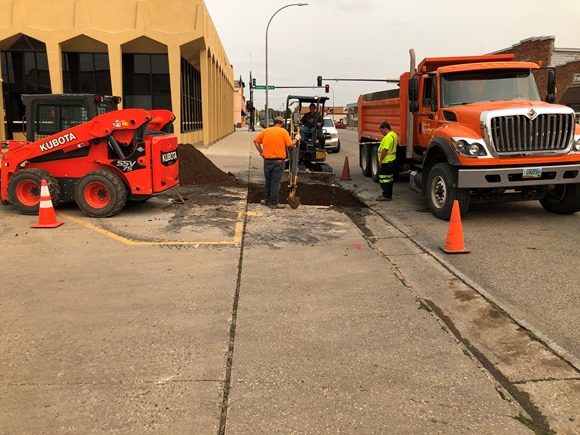 VALLEY CITY, N.D. (NewsDakota.com) – The city of Valley City is working to repair a number of water main breaks reported on Tuesday, September 15th.
City Administrator Gwen Crawford said the city is still trying to determine what caused so many water mains to burst at the same time on Tuesday.
She is encouraging residents to limit their water usage until further notice and refrain from washing cloths and dishes or taking showers until the water main breaks are fixed and water pressure returns to it's normal setting for residents and commercial businesses.
Crawford said the city is in the process of flushing several fire hydrants following these water main breaks.