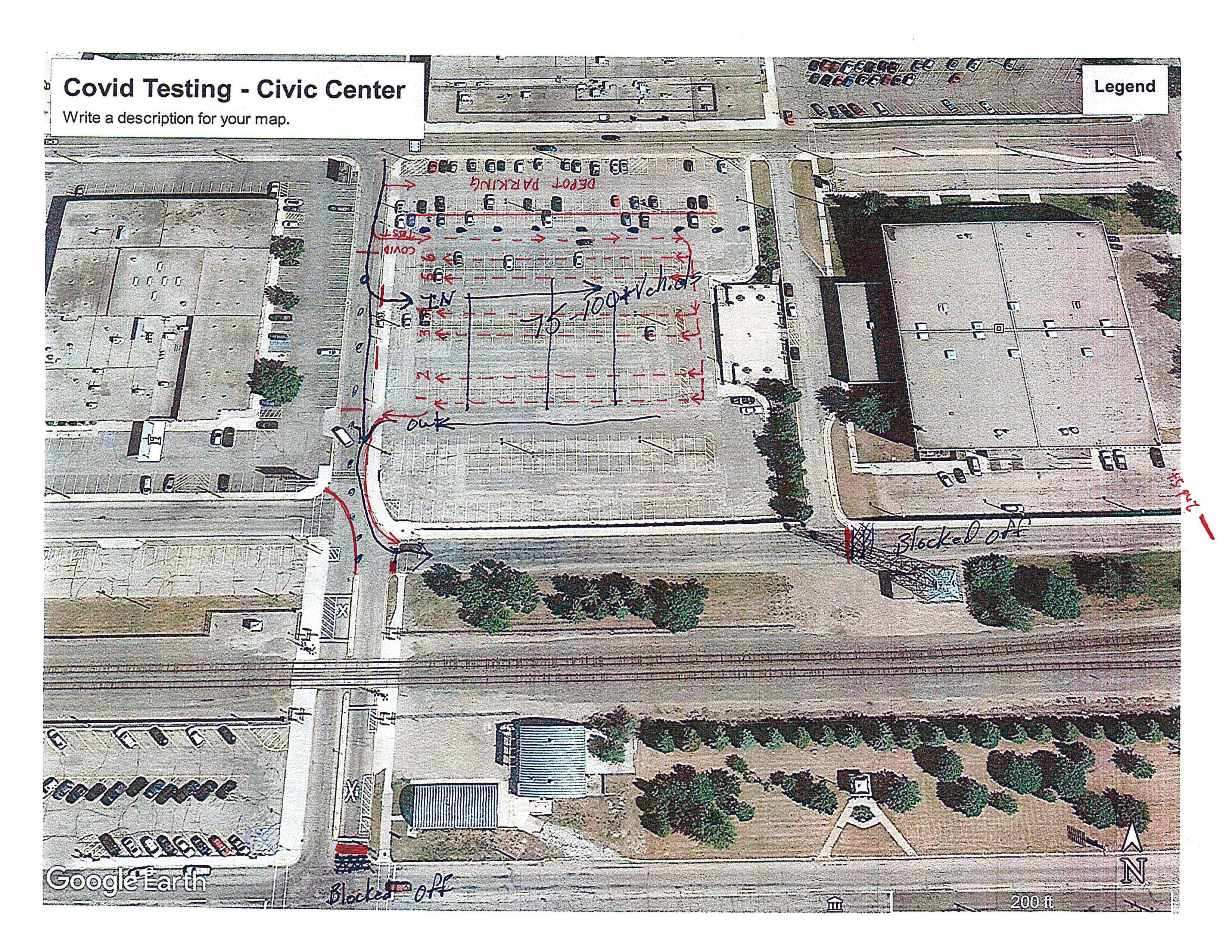 JAMESTOWN, N.D. (NewsDakota.com) – COVID-19 testing will continue today, September 18th from 8:00 AM to 1:00 PM at the Civic Center.
The 2nd St NE (road over viaduct) from 2nd Ave to 5th Ave NE; also 3rd Ave NE (in front of Civic Center) will continue to be closed during these days from 8AM to 1PM. There will be signs put in place for entrance to the Depot as well as where to enter for testing.
This will continue every Friday through December 18th.
These streets will be open on Friday, October 9th. Motorists should use extreme caution in this area.
Questions regarding testing; please contact Central Valley Health at 252-8130.
Click the image below for a larger view of the map