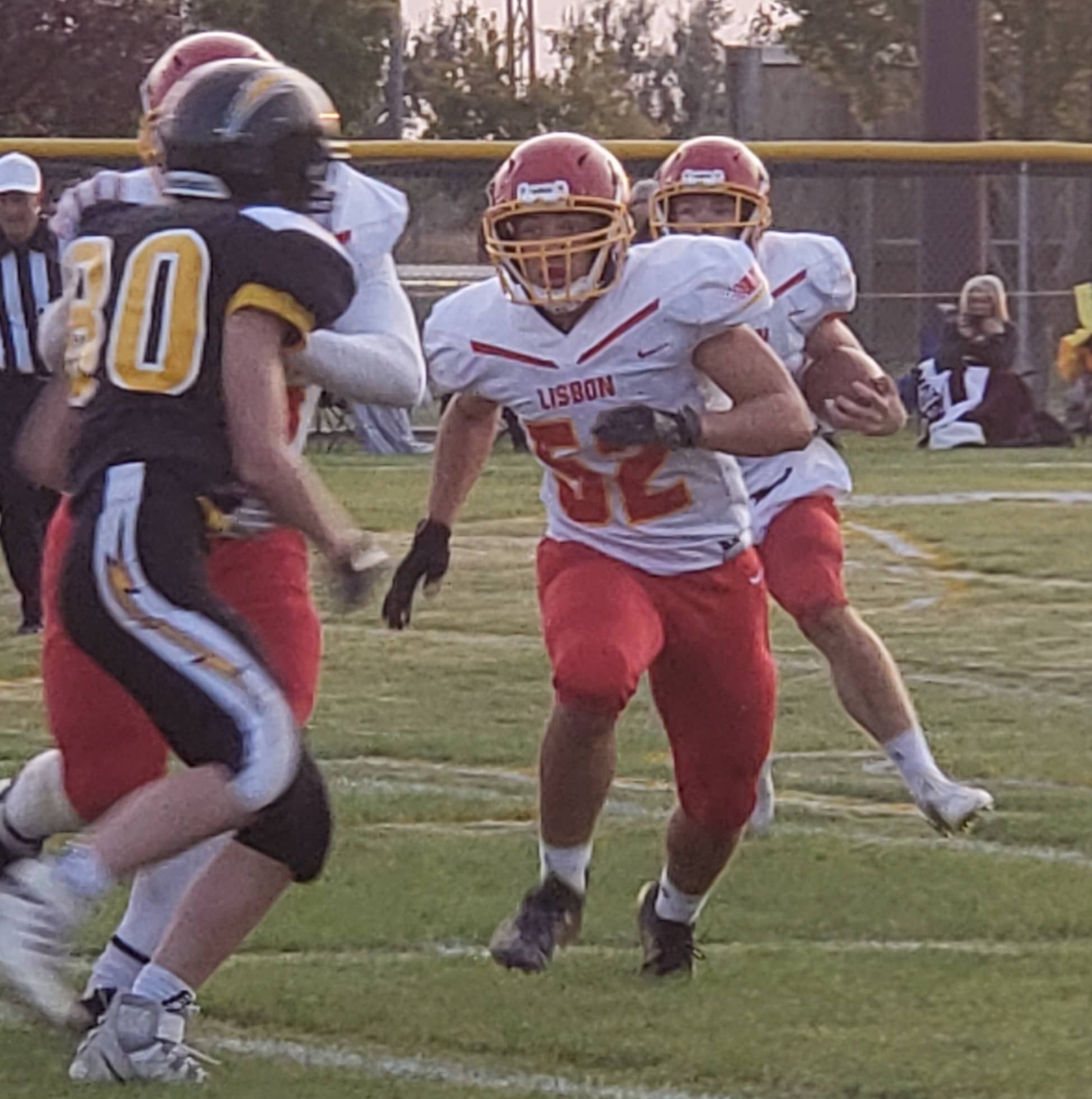 Ellendale, ND (NewsDakota.com) – The Lisbon Broncos Football team powered through the first half of their schedule with a perfect 4 and 0 mark after beating Ellendale/Edgeley/Kulm 54 to 0 in Ellendale Friday.
The Broncos running attack averaged 11.8 yards per carry.  Led by Jordan Sours and his 31.8 yards per carry average for 159 yards and 2 TD's.  Sours had another long TD run called back on a holding penalty.  The Broncos had built a 40 to 0 lead with 9:51 remaining in the 2nd quarter.  From that point forward coach Joe Gerding started to work younger players into the game.
After the game coach Gerding had a few words to say about Friday's win:
Overall, I was pleased with the performance. Offensively we had a lot of success. We were pleased with both the rushing game and passing game but we identified a few things we need to sure up before we enter this next two games stretch. Defensively we played the run very tough. I believe we held them to negative yards until the 4th quarter. We will have to break down the film to see what was going on in the passing game. They were able to complete some passes on us and we will have to improve there. I told the kids that they have 24 hours  to enjoy this win but then it's on to our next opponent.
Next up for the Broncos is the 3-0 Oakes Tornadoes in Lisbon at 7 pm.