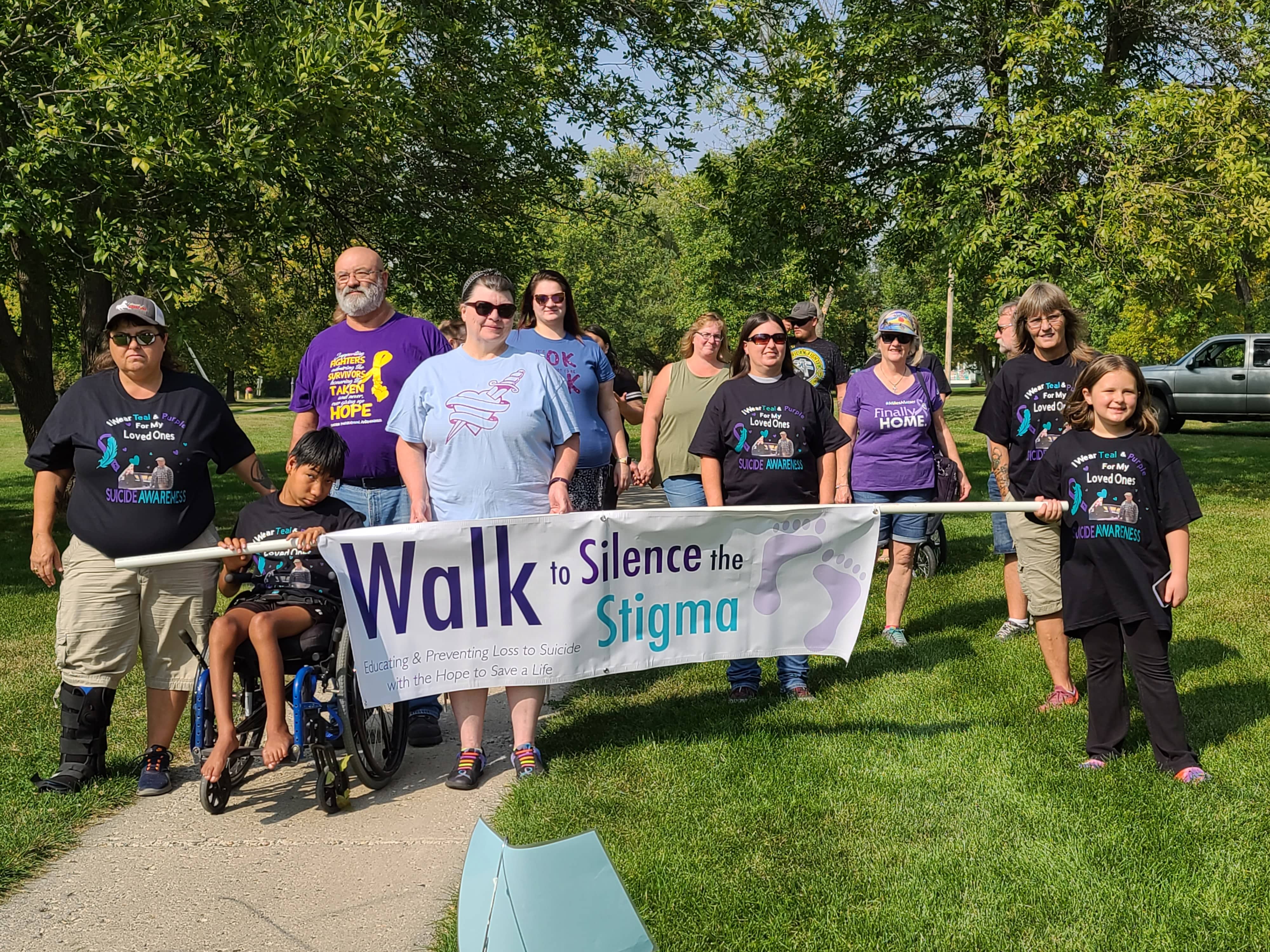 JAMESTOWN, N.D. (NewsDakota.com) – Friends and families of those who have lost their lives to suicide gathered Sunday in Nickeus Park in a show of support for one another.
Unite the Silence the Stigma, the group responsible for the Ride to Silence the Stigma, held a walk to remember and support one another. Member Monte Rodacker says the overall goal of their group is to raise awareness of suicide and promote the 1-877-273-TALK number.
Bob Cox, President of the Midnight Riders Motorcycle Club, read a prayer and then the gathering heard from Riley Bourdon, a Training and Education Specialist at FirstLink.
Bourdon added that their FirstLink line is also available to friends and families who are concerned about someone in their lives.
Bourdon added that suicide rates in North Dakota remain high and those who were participating in the walk were making a difference and becoming "life savers."
Before the walk, the Midnight Riders presented a check in the amount of $2000 to FirstLink from the annual Ride to Silence the Stigma.
Walk to Silence the Stigma