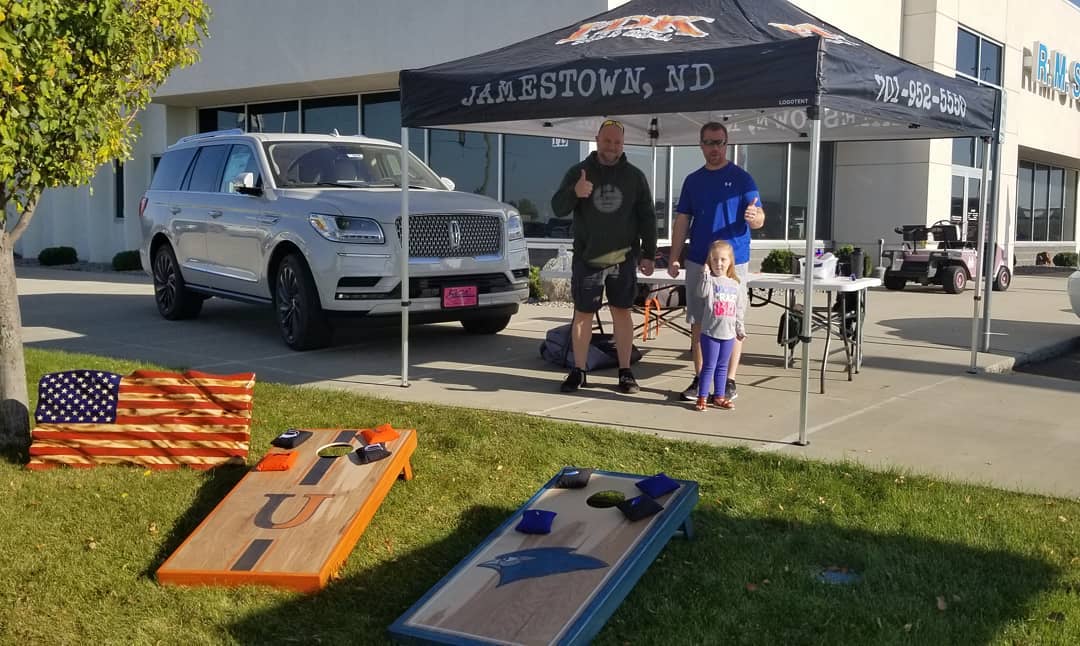 Photo: RM Stoudts
JAMESTOWN, N.D. (NewsDakota.com) – IDK Bar & Grill in Jamestown has been holding their own fundraiser to help raise funds for the new Jamestown Fire Department Ladder Truck.
To raise funds, they've been selling "squares" for a chance to win either a cornhole board set or custom wood American Flag. Other prizes include a signed Carson Wentz jersey and more. All funds would be donated to the fire department for the ladder truck. Both the cornhole boards were created and donated by Stutsman County Wood Works. The custom flag was made by MC3Works.
Other businesses are also getting in on the action. Today, staff from IDK Bar & Grill are set up at RM Stoudt in Jamestown to sell squares at $25 a piece. Stoudts has also given a donation of $5,000.
Progress Enterprises has also issued $15,000 matching funds.
They will be at RM Stoudts through Friday from 9 AM to 1 PM weather pending.