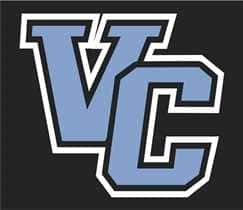 VALLEY CITY, N.D. (NewsDakota.com) – Johnny Tobler has been named the new head gymnastics coach at Valley City High School. Along with his duties with the high school, Tobler will oversee the youth gymnastics program in Valley City.
Tobler replaces Maddie Fadely who resigned in August after two years as the Hi-Liner Gymnastics coach. In her two years with the Hi-Liners, Fadely guided them to a 4th place finish at State in 2019 and a third place finish in 2020.
Here is part of the statement releases by Activities Director Mike Schultz:
Coach Tobler grew up in the Twin Cities area. His father owns Tobler School of Gymnastics in the Twin Cities so  he grew up around gymnastics. His most recent position was at TNT Gymnastics in Fargo. He has experience  coaching recreational classes from preschool & up, USAG competitive levels, MAGA levels, AAU team and high  school gymnastics. Coach Tobler will be the club director of the Twister's Gymnastics program in Valley City as  well as head coach for the Twister's program along with the Valley City High School gymnastics team.  
"Coach Tobler has a great deal of experience working with students in a wide variety of environments, said  Coach Schultz. "His experience in a wide variety of settings and the gymnastics certifications he has received will  serve both our community gymnastics program as well as our high school program well. We are very excited to  bring Coach Tolber into the Hi-Liner family." He has worked in gymnastics since 2002 and received his first  official position in gymnastics in 2004. "We feel confident in Coach Tobler's abilities and will continue the success  Hi-Liner Gymnastics has come to expect." Coach Tobler and his wife Melissa have two young children. Welcome  Coach Johnny Tobler to the Hi-Liner family.