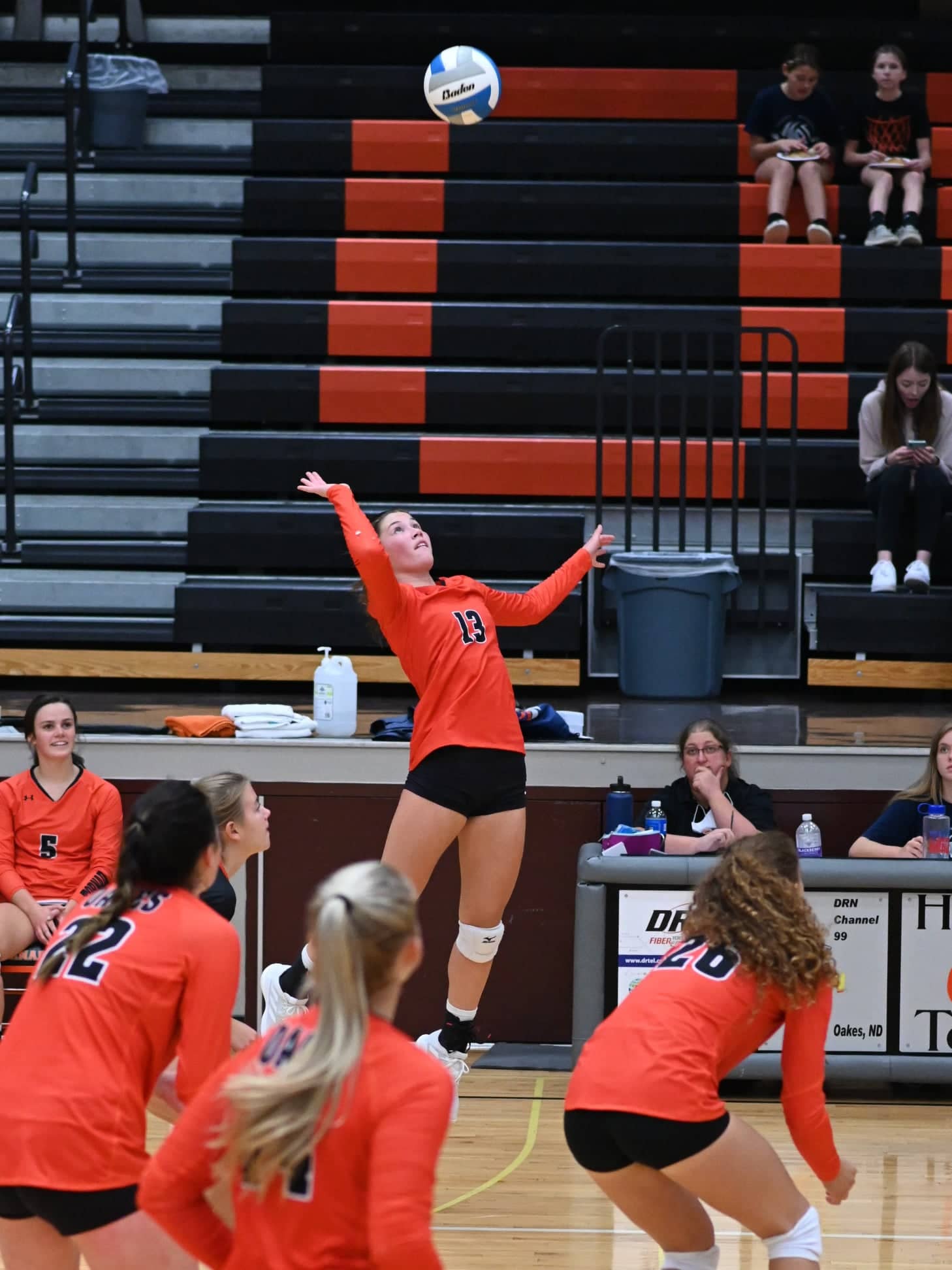 OAKES, N.D. (NewsDakota.com) – Abby Cox had a rare triple-double to lead Oakes to a 3-1 (25-12, 23-25, 25-13, 25-17) win over New Rockford-Sheyenne Saturday in Oakes.
The junior Cox had 14 kills, 14 assists and 12 digs. She also added three of the 16 aces for the Tornadoes. Sadie Hansen had a double-double with 14 kills, 27 assists, four aces and five digs. Grace Day added 9 kills, 11 digs, three blocks and four aces. Emma Muggli chipped in seven kills and Laikyn Roney had six.
Defensively, Muggli had a team high four blocks, Roney had three, Hansen and Lily Thorpe each had two. Brynn Dethlefsen added seven digs and Thorpe had eight as Oakes had 51 digs as a team.
Oakes is now 12-0 on the season. They will host Carrington Tuesday night. That match can be heard on 1220AM/96.3 FM KDDR, 1600AM/101.1FM KDAK and newsdakota.com beginning at 6:50 with the first serve set for 7pm.