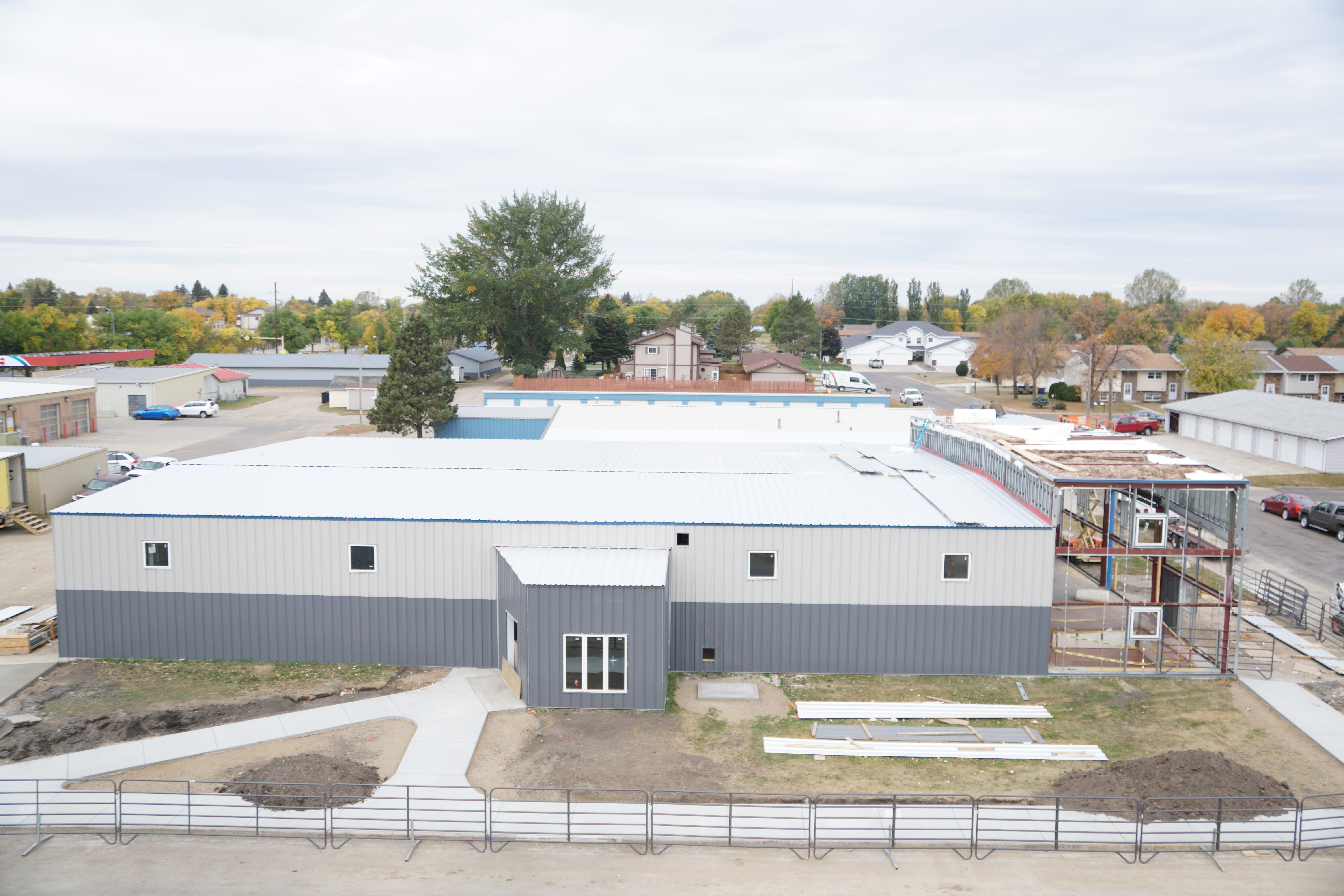 JAMESTOWN, N.D. (NewsDakota.com) – In a little more than a month, a 16 year-long project will be finished and the Jamestown Gymnastics Club will be able to take advantage of their new space.
But there remains a few more obstacles for the club to "hurdle" before they're fully ready.
Executive Director Andrea Bitz says a big reason for building the new space has been increased enrollment.
Bitz says the need for space and a raised roof all added up to the new building.
She added that there will also be more space to add new and different programs for their gymnasts.
Bitz pointed out that they were also collaborating with other organizations like the Anne Carlsen Center and others to make the new space accessible.
Staff member Bre Carlson says they're holding different fundraisers to help them purchase some of their needed equipment like their foam pit.
Carlson says other ways to donate to their building or equipment costs include PayPal here or by sending a check to:
PO Box 1844
Jamestown, ND 58402
The building is being done by Hillerud Construction and looks to have a November 15th completion date.
For more information or to make a donation, you can call 701-252-7446, visit jamestowngymnasticsclub.wordpress.com/, like Jamestown Gymnastics on Facebook, or email jgc@daktel.com
Listen to a full Let's Talk About It with Andrea Bitz & Bre Carlson below:
View some photos of ongoing construction courtesy of Bre Carlson and the Jamestown Gymnastics Club:
New Jamestown Gymnastics Building