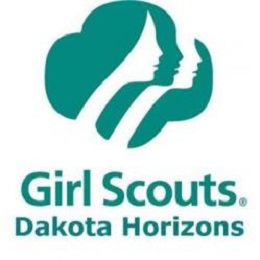 VALLEY CITY, N.D. (NewsDakota.com) – The Dakota Horizons Girl Scouts of North Dakota have a membership drive underway.
Dakota Horizons spokeswoman Nicole Gustafson talked about how rewarding it is being a Girl Scout or a leader of these scouts.
Gustafson will be in Valley City on Monday, October 19th and in Cooperstown on Tuesday, October 20th talking about how girls can become members of the Girl Scouts.
To learn more about your area Girl Scouts go to their website www.gsdakotahorizons.org
The full interview is available below.