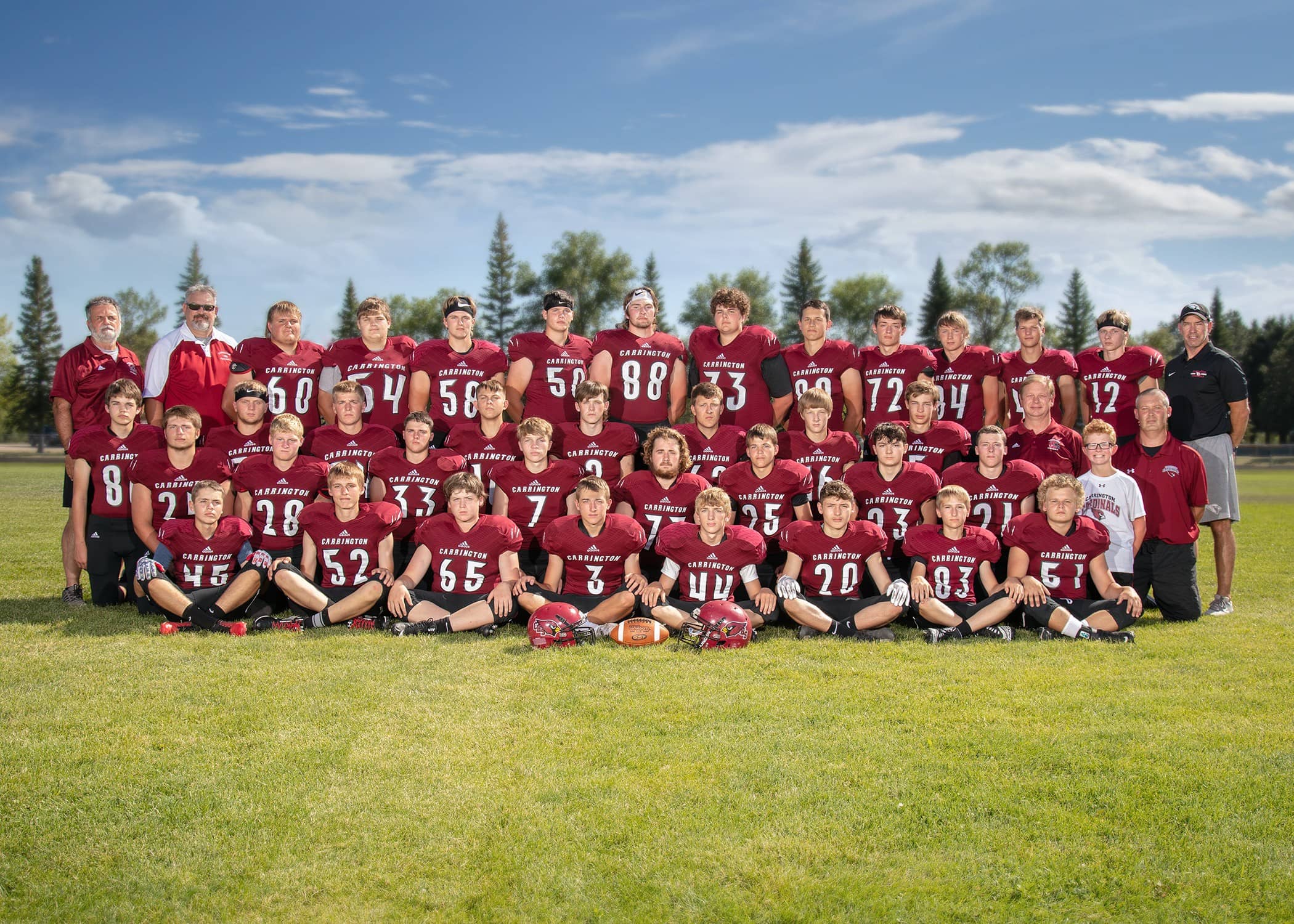 PARK RIVER, N.D. (NewsDakota.com) The Carrington Cardinals needed to win on Friday night against the Aggies of Park River Area to secure a spot in the Class A football playoffs starting next week Saturday, October 24th. The Cardinals set the tone early as they scored two touchdowns on their first two offensive possessions and move on to pick up the victory 36-6. The Cardinals improve to 4-3 in Region 2 and 5-4 overall, the Aggies end their season and drop to 0-7 in Region 2 and 1-8 overall.
Just over two minutes into the game, Sophomore running back Hudson Topp scored the first touchdown of the game, a five yard rushing TD on first and goal. Junior running back Michael Clifton had two rushing touchdowns for Carrington as did Junior quarterback Lucas Hendrickson.
The Cardinals are the three seed from Region 2 and will travel to the number two seed from Region 1 the Oakes Tornadoes on Saturday, October 24th in the first round of the Class A football playoffs. KDAK and KDDR will have the coverage starting at 1:45pm pregame, 2pm kickoff. The Cardinals did not make the playoffs last year, missing by one win.