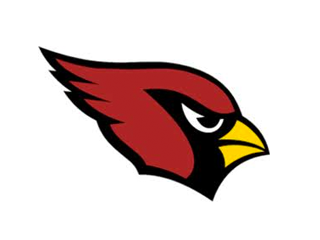 Carrington, N.D. (NewsDakota.com)—–The Carrington girls volleyball team defeated the Ellendale Cardinals 3-0 (25-15, 25-19, 26-24) in a District 5 matchup Saturday afternoon. In a battle of the Cardinals it was Carrington improving to 9-4 overall & 4-1 in District 5 play. Ellendale dropped to 3-9 overall & 1-4 in District 5 play.
Carrington, still playing without several starters, moved a step closer to locking up the number 2 seed in the upcoming District 5 tournament, were paced by 5'11 senior outside hitter Hannah Hagel's match high 15 kills and 3 service aces. Hagel also recorded Carrington's only stuff block of the match. Sydnie Grager (6′ junior middle hitter), also had 10 kills for Carrington. Emma Rindy & Haley Wolsky added 5 kills each for Carrington. Rindy led Carrington with 23 assists as well.
Ellendale's leader in kills with 8 was senior middle hitter Abigail Molan. Molan also added 2 stuff blocks. Christena Walker (sophomore middle hitter), added 4 kills and a match high 3 service aces for Ellendale.
Carrington will host Griggs County/Midkota on Monday night & can secure the number 2 overall seed with a victory. The match will be covered on AM 1600 KDAK (THE CARDINAL), FM 100.1., www.newsdakota.com