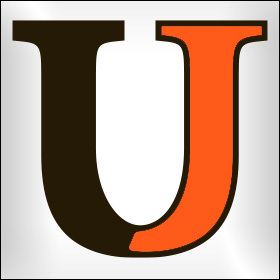 JAMESTOWN, N.D. (jimmiepride.com) – The Morningside (Iowa) College Mustangs showed why they are the two-time defending NAIA champions Saturday, running out to a 54-0 lead in a 54-7 win over the University of Jamestown football team Saturday afternoon at Taylor Stadium.
The Mustangs (4-0 overall, 4-0 Great Plains Athletic Conference) had scoring drives of 55, 85, 42, and 60 yards in the first half as they took a 34-0 lead into the intermission. Morningside had one drive end with a punt and another with the end of the first half.
Jamestown struggled to find any offense in the first half, going three-and-out on four of their six first-half possessions.
Morningside scored three second-half touchdowns, and following an Anthony Sims 10-yard touchdown run, led 54-0 with 14:47 to play.
UJ capped off an eight-play, 69-yard drive with a 26-yard touchdown pass from Cade Torgerson (JR/Billings, Mont.) to Ryan O'Brien (FR/Murrieta, Calif.). The Izaak Myles (JR/Apple Valley, Calif.) extra point made it 54-7 with 1:19 remaining.
Joe Dolincheck completed 25-of-35 passes for 358 yards and four touchdowns for Morningside. Reid Jurgensmeier caught five balls for 123 yards and three scores, while Jamal Albousafi had six grabs for 84 yards and a touchdown. Sims finished with 103 yards rushing on 13 carries and Arnijae Ponder added 90 yards on 20 carries, finding the end zone twice.
Torgerson finished 21-of-41 passing for 162 yards. O'Brien, Javon Bowie (JR/Sacramento, Calif.), and Sidney Luna-Long (JR/Pasadena, Calif.) all had three catches.
Jayden McCombs (FR/Kit Carson, Colo.) had 36 yards rushing on nine carries.
Manuel Najera (SR/Los Angeles, Calif.) registered 14 total stops to lead the defense. Jordan Olson (JR/Prior Lake, Minn.) had 11 tackles, including five solo. Cedric Terry (SR/Minneapolis, Minn.) was credited with two pass breakups.
Next Saturday the Jimmies (0-3, 0-3 GPAC) travel to Midland (Neb.) University for a 1 p.m. kickoff.