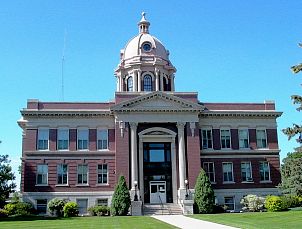 ELLENDALE, N.D. (NewsDakota.com) – Senators John Hoeven & Kevin Cramer along with Representative Kelly Armstrong have announced several North Dakota projects as recipients of the United States Department of Agriculture (USDA) Community Facilities Direct Loan and Grant Program.
These investments will be for such purposes as to build or upgrade schools, libraries, clinics and public safety facilities.
"Rural America needs safe, modern community infrastructure to help residents and businesses achieve greater prosperity and have access to essential services," USDA Deputy Under Secretary for Rural Development Bette Brand said. "Under the leadership of President Trump and Agriculture Secretary Perdue, USDA continues to be a strong partner to rural communities, because we know that when rural America thrives, all of America thrives."
Dickey County was one of several Dakota Dakota projects announced to receive some of the funding, receiving $664,500 in loans and $55,500 grants. This Rural Development investment will be used to renovate the lower level of the Dickey County courthouse.
"Originally built in 1912, parts of the existing facility's basement floor are cracked and no longer useful. Additionally, asbestos and lead-based paint have been identified and need to be mitigated, along with repairs to the deteriorating plaster walls," the USDA stated. "This project will include new drain tile, a sump pit, new water pipes, a new concrete slab, and bathroom renovation to include additional stalls."