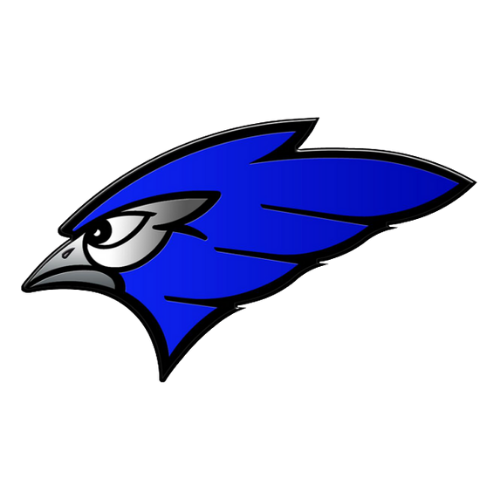 BISMARCK, N.D. (newsdakota.com) – The second meeting of the year between the Century Patriots (16-0) and the Jamestown Blue Jays (14-3) had the same result as the first: a Century victory.
Century took care of business Thursday night with a win in fours sets (25-11, 25-18, 13-25, 25-17) to clinch the one seed in the upcoming West Region Tournament that takes place Nov. 12, 14 and 16. The clinching victory marks the 7th consecutive year Century has captured at least a share of a West Region regular season championship.
Take away the third set and Century was near perfect last night while Jamestown struggled with self-inflicted wounds in the early goings of the match. Three service errors and a number of hitting errors doomed the Jays in the opening set. Jamestown struggled out of the gate and Century did not. Led by Julia Fitterer, who finished with a match high 14 kills, and Macy Fridgen, who recorded 11 kills, Century clicked on all cylinders through two sets.
Despite a slow start, Jamestown showed grit to battle back and take the third set in convincing fashion 25-13. It was Jamestown's best set won over Century this season. The comeback was cut short, however, as Century shut the door in the fourth set.
Jamestown was led by Grace Hegerle who caught fire in the third set and finished with a team high 11 kills. Ella Roaldson recorded 10 kills, and a good night for Kaylee Panchot defensively as she dug a season-high 20 balls.
The next and final time out in the regular season for the Jays is this Tuesday evening at Mandan. Redemption will be on the mind of the Jays after losing in September at home against the Braves. First serve is slated for 7:00.