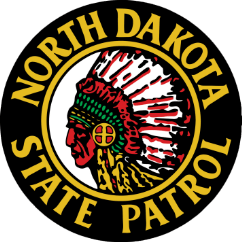 VALLEY CITY, N.D. (NewsDakota.com) – One man faces charges after he led several law enforcement agencies on a chase Friday, November 20th on I-94 and into the city of Valley City before being arrested. More details about the incident will be released later.
The incident led to a brief lockdown of schools in Valley City. Jefferson elementary principal Troy Miller said we were notified by our School Resource Officer shortly before noon that the police were pursuing an automobile they considered a possible community safety concern. The schools went into an administrative lockdown and kept the students in their classrooms with the doors locked until we were notified at approximately 12:15 PM that the individual was arrested by law enforcement no longer a risk to the community.
The North Dakota Highway Patrol was assisted by Barnes County Sheriff's deputies and Valley City Police Department officers.