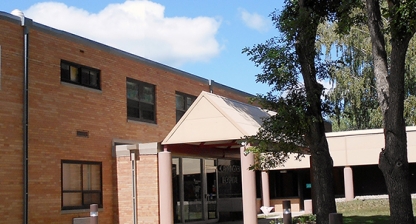 CARRINGTON, N.D. (NewsDakota.com) – CHI St. Alexius Health in Carrington says they're prepared for any surge they may see in the coming weeks.
Mariann Doeling, RN and President, says hospital leaders and staff previously met and discussed the topic.
Doeling added that they were not allowing asymptomatic nurses to return to work, which was allowed by Governor Doug Burgum in his COVID-19 statewide mandates.
Doeling says they currently have six rooms dedicated as "covid rooms" with the ability to add two more if needed. She says they have cordoned off their COVID wing from the rest of the facility to ensure the safety of other patients and their staff.
She added they are also conducting rapid testing at the hospital.
Doeling says those who are asymptomatic are recommended to not take the rapid test. She says anyone who feels or knows they have been close contact to someone who has COVID to contact public health.
Doeling also talked about the importance of wearing a mask and social distancing as well as recent positive cases.
You can listen to a full interview with her below: